Where's Walter? NC's barely-there Lt. Governor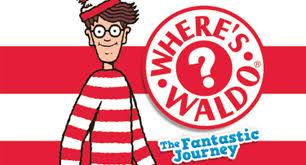 Is it just me, or did Lt. Gov. Walter Dalton simply vanish after the 2008 elections?  This guy has got to be one of the most low-key statewide politicos we've had in a  long time.  (To tell you the truth,  he has been so low key I had honestly forgotten who won the 2008 race.  By the way — Thanks, Google.)  Dalton's low key out of sight, out of mind M.O. certainly raises the question of whether we still need an elected lieutenant governor in North Carolina.
Ol' Walter DOES have a Facebook page and a web site.  After looking at his photo on both of those sites, could you pick him out of a crowd? He is certainly not as recognizable as Boss Bev.
According to his sites, ol' Walter spends a lot of time taking tours, attending fundraisers,  and talking to Rotary Clubs.  How is that different from campaigning?   (Did you know he was with BarryO when he invaded NC last week?  Did not know that.  I don't think anyone reported it.)
The lieutenant governor used to have  a lot of power and influence.  He used to run the state Senate.  When Republican Jim Gardner was elected in 1988, the Senate Democrat majority stripped the job of all of its power, basically making it the figurehead job it is today.  So, basically, we elect a lt. governor every four years so he can groom himself — on the taxpayer dime — for a gubernatorial run 4 to 8 years down the road.  The senate president runs the state senate on a day-to-day basis. In this era of tight state budgets, why do we need to fund a lieutenant governor and his staff?