Where's Waldo? Leading the pack in the NC GOV Democrat primary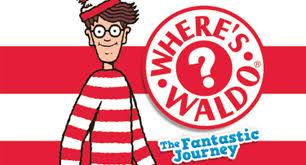 Recent polling from the conservative Civitas Institute finds North Carolina's invisible lieutenant governor, Walter Dalton, taking the lead and pulling ahead of former congressman and sidewalk wrestler Bobby "boom boom" Etheridge:
In the poll of North Carolina Democrats likely to vote in the primary election or who have already voted, Dalton was the choice of 32 percent, with Etheridge picked by 27 percent. State Rep. Bill Faison of Orange County was named by 4 percent. Receiving 3 percent or less support each were hopefuls Gary Dunn, Gardenia Henley and Bruce Blackmon.

"About two weeks before the May 8 voting, more than a quarter of those polled remained undecided," said Brian Balfour, director of policy at Civitas. "So even though it seems to have boiled down to a two-man race, the final result is still up for grabs."

The Civitas Poll is the only regular live-caller poll of critical issues facing North Carolina. For more information on Civitas Polling see: http://www.nccivitas.org/category/poll/.

Full Text of Questions:

If the Democratic Primary for North Carolina Governor were today, and you were filling out your ballot now, who would you vote for?

32%     Walter Dalton
27%     Bob Etheridge

4%       Bill Faison
3%       Gary Dunn
2%       Gardenia Henley
3%       Bruce Blackmon
27%     Undecided

Crosstabs for the poll are here.

About the Poll: This poll was conducted by telephone from April 20 to April 23, 2012. The margin of error was +/- 4.7 percent. Research methodology, questionnaire design and fieldwork for this survey were completed by SurveyUSA of Clifton, NJ. The sample size was 448 likely North Carolina Democratic primary voters or those who had already voted.
So, Boom Boom is now in a tie with the UNDECIDED juggernaut.  Lt. Gov. Walter "Waldo" Dalton better take a good look at THIS VIDEO before he starts bragging about his new position in the polls.  (You wouldn't like Boom Boom when he's angry.)