Wake County among nation's MOST UNSAFE
That, my friends, is according to a group called the Immigration Reform Law Institute:
New York City has long been considered America's top big city in terms of population, economy and other factors. Now it has a new distinction as America's Worst Sanctuary City, based on data compiled by the Immigration Reform Law Institute (IRLI).

The Big Apple was the second-worst sanctuary community in IRLI's last such ranking in 2019. Since then, the city has doubled down on its dangerous sanctuary policies to earn the shameful top position.

These communities have earned their places on this list because of incredibly poor leadership at the city, county and state levels. Data overwhelmingly shows that sanctuary policies lead to more crime, fear and death. The leaders of these communities should not escape accountability for the damage they have caused. Their residents deserve much more.

"Sanctuary policies only provide sanctuary to criminals, not to immigrant communities," said Tom Homan, IRLI senior fellow and former acting director of Immigration and Customs Enforcement (ICE). "Immigrant communities don't want criminals in their neighborhoods either. Victims and witnesses of crime don't want the offender back in their communities to seek revenge. All communities deserve protection from criminals but sanctuary policies put immigrant communities at greater risk of crime."[…]
Wake County earns the distinction as the eighth most unsafe sanctuary community in America.  You may remember the sheriff (who just lost his primary) that made a big stinking' deal about not cooperating with ICE? To get away with that, he had to have support from local politicians unaffiliated with the sheriff's department.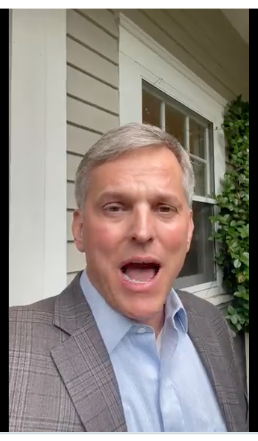 Something that should give the pro-illegals, sanctuary crowd pause?  An Illegal has been charged in the murder of a Wake County deputy.
Here's IRLI's take on Wake:
[…]

#8 – Wake County, North Carolina

County Manager: David Ellis

Wake County may as well be called "woke county."

In 2018, shortly after Sheriff Gerald Baker took office, 16 foreign nationals under ICE detainers were released from the county's jails.

An IRLI investigation found a rise in overall violent crime the year after Baker cancelled the cooperation agreement between ICE and the county to remove criminal aliens from the community.

ICE announced in 2019 that Wake County criminal offenders were being shielded because the county was refusing to cooperate with federal immigration authorities. Many of those with ICE detainers were charged with heinous crimes, including first-degree rape of a child, indecent liberties with a child, and felony possession of a Schedule I controlled substance, among others.

That same year, ICE blasted Baker after he released a registered sex offender who was in the country illegally. The offender, Furmencio Miranda-Cortazar, was allowed to walk free after being convicted of sexual battery against a 13-year-old girl.

According to ICE, local authorities across the state of North Carolina refused to honor nearly 500 detainers in 2019. Roy Cooper, the state's Democratic governor, vetoed a bill that would've cracked down on sanctuary counties.

In 2020, nearly 200 suspected illegal immigrants were released from Wake County jail, according to local officials.

In the last 12 months, Wake County detention facilities admitted over 32,000 detainees. Approximately one-third, or 12,000, of these admissions bonded out almost immediately or received conditions of release.[…]
Wake County voters have a chance to clean this mess up in November 2022 and in 2024. Will they jump on the two opportunities?