Voting machines WE USE linked to double-counting of votes in NJ! (RUH-ROH.)
Unfounded!  
That's how the establishment dismisses and shuts down skepticism of their narratives — from COVID vaccines to voting irregularities.  Scream "Unfounded!," and most people will shut up and go away.  End of discussion. End of debate.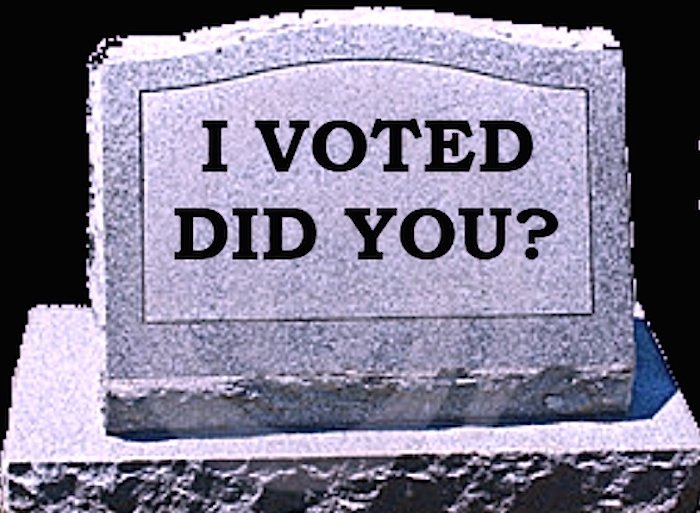 Well,  New Jersey's attorney general ( a Dem) has announced a probe into reports that some ES&S voting machines double-counted some votes in the state's 2022 elections:
New Jersey Attorney General Matt Platkin announced  an investigation today into failures of Monmouth County's voting machine vendor, Elections Systems & Software (ES&S), that led to the double counting of votes in the November 2022 general election, the New Jersey Globe has confirmed.

ES&S, the largest U.S. manufacturer of voting machines, admitted last week that a fail-safe system failed after a "human procedural error" during a July software installation missed a step set up to prevent flash drives that transfers election results from voting machines to tabulation systems from being loaded more than once.

Platkin's decision to initiate a probe of ES&S signals that the attorney general's office is not prepared to simply accept the company's narrative without conducting a complete examination.

The results of at least once contest, a race for a school board seat in Ocean County, is now in question.  An informal tally that has not been released publicly shows Steve Clayton, who was certified as the winner of the November election and was sworn in earlier this month, now trails incumbent Jeff Weinstein by one vote.

"Because the database was not optimized, the user was not notified when the USB flash media were loaded twice into the results reporting module," said Katina Granger, a spokeswoman for ES&S.  "USB flash media were loaded twice during post-election results compilation."

Platkin, a Democrat, will designate an outside law firm to conduct the investigation to obviate any appearance of a conflict since the attorney general's office is the legal counsel to the Monmouth County Board of Elections. […]
Guess what?  ES&S products are used in elections in North Carolina counties.
Instead of shouting down and dismissing skeptics, how about taking a good honest look at how ES&S products have performed down HERE?