UNC Hospitals tries to work AROUND Folwell on state health plan. Folwell calls them out.
Taxpayer-funded UNC Hospitals got caught red-handed using state funds to aid dirty political maneuvering against state treasurer Dale Folwell.  After being busted by a Charlotte drive-by, the hospital group scrambled to get their money back from the anti-Folwell dark money PAC.
UNC Hospitals has fought Folwell since he came into office.  You may remember them sending him this over-redacted nonsense in response to Folwell's request for pricing information.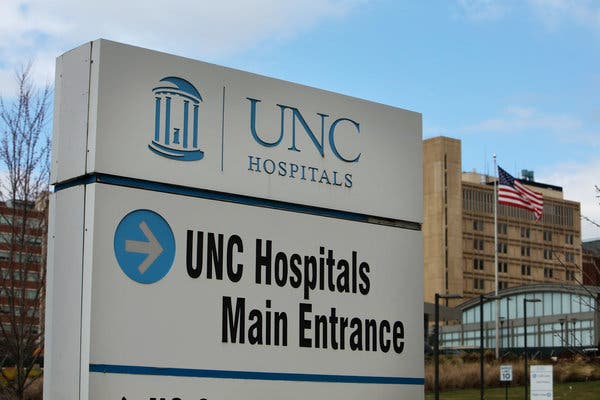 UNC Hospitals tried to publicly deny knowing WHO authorized the payment from them  to the dark $$$ PAC.  But the Charlotte drive-by (AND treasurer Folwell) called their bluff on this maneuver too:
State Treasurer Dale R. Folwell, CPA, and the State Health Plan (Plan) announced today that UNC Health Care submitted a counterproposal to the Clear Pricing Project to Gov. Roy Cooper and legislative leaders to distract from its recent dark money scandal as well as today's deadline for providers to sign up for the Plan's new transparent network.

"The State Health Plan has worked tirelessly to sign up providers before today's deadline for the new North Carolina State Health Plan Network. Our goal and fiduciary responsibility has always been to enhance transparency and lower health care costs for our 727,000 members," Folwell said. "I find it offensive that the state's very own hospital would deliberately try to divert attention from our efforts at the risk of costing its own employees, members and taxpayers like them even more for health care services."

The Treasurer and State Health Plan staff have had several meetings with UNC Health Care over the last year. They have had numerous opportunities to present their concerns to the State Health Plan Board of Trustees. Their 11thhour counteroffer was a silly back-to-the-future strategy that was presented to the previous Treasurer and State Health Plan administration over three years ago and was rejected, because of its lack of transparency and no concrete, measurable savings to the Plan.

The public should be troubled and alarmed that the President of UNC Health Care Network Hospital, Chris Ellington, approved spending tens of thousands of taxpayer dollars on a dark money political group, called Partners for Innovation in Healthcare, to stop the Clear Pricing Project from moving forward. The fact that Ellington sits on the board of the North Carolina Healthcare Association, which sponsors Partners for Innovation in Healthcare, represents a huge conflict of interest. UNC Health Care still has the opportunity to do the right thing by signing on to the Clear Pricing Project (CPP).

The North Carolina State Health Plan Network is the result of the Clear Pricing Project (CPP) announced last year. Under CPP, the Plan will move away from a commercial-based payment model to a reference-based, transparent pricing model tied to Medicare rates. Health care providers will be reimbursed for their services at Medicare rates plus an average of 82 percent. Plan members will save more than $50 million.

[…] The State Health Plan, a division of the N.C. Department of State Treasurer, provides health care coverage to more than 727,000 teachers, current and former lawmakers, state university and community college personnel, active and retired state employees, and their dependents.