Trans Studies Reading Group? (Yay!) Feminist Decolonial Politics? (um, Double Yay!)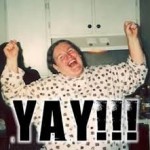 Some of you may be taking a break from stressing over how you're going to pay that tuition bill for the rugrats from that UNC institution of,um, higher learning.  Some of you may still be steaming over "Sex Week" or that $17 million for "diversity" that UNC edu-crats find too "insignificant" to cut.  Well, here's one more gem from those folks in the ivory tower who insist they need even more of our money because they can't get it done with the truckloads we've already given them:
The UNC Charlotte LGBTQ+ Staff and Faculty Caucus is happy to announce that it is putting on a Trans studies reading group on Dean Spade's Normal Life (2015). The reading group is open to all UNC Charlotte students, staff, and faculty. Space is limited, so sign up early! […]

Funding for the Trans studies reading group has been provided by the Chancellor's Diversity Challenge Fund. […] 
*Good-ta-know.*
In case your whistle hasn't been wet with THAT:
Applications are now being accepted for the 2018 Feminist Decolonial Politics Workshop, hosted by the Departments of Philosophy and Women's and Gender Studies, and the Center for Applied and Professional Ethics.  This is the fourth annual Feminist Decolonial Politics Workshop, and will engage this year with the work of Dr. Saidiya Hartman, including Lose Your Mother (2007) and Scenes of Subjection (1997). […]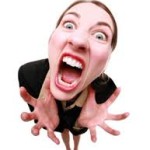 Lose Your Mother?  
*A collection of stories about kids who find themselves at the War-Mart service desk — crying their eyes out?*
Those are just two examples of what your $17 million is buying you.
This has me wondering.  Do you think the Chinese — who I'm told are inches away from supplanting us as the world's global economic superpower — do this stuff at their universities?