With all the hubbub about the 2019 special elections for Congress, and the March 2020 primaries, it's important to remember that many parts of North Carolina will be holding important local races THIS NOVEMBER.
It can be argued that these local officeholders can have more impact on your day-to-day life than ANYBODY at the state and national levels.  It's important to do a little research, learn the issues, and VOTE.
In Pinehurst,  this website's home base, we've got three open seats to vote on — mayor, and two council seats.  (All are four year terms.)
MAYOR. Two former council members, John Strickland and Claire Berggren,  are competing for mayor.  Strickland gave up his seat on the council to run for mayor last time around.  Berggren lost her council seat — thanks to playing too nice in the face of a vicious slander attack.  (I am told she's learned her lesson.)  Berggren won her first-ever race for council as a write-in,  which is a true rarity.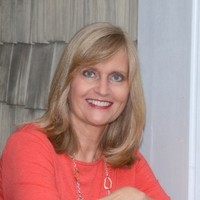 The job of mayor — beyond chairing council meetings — is pretty much serving as a goodwill ambassador for Pinehurst.  Berggren has had plenty of experience doing that from her time with the area visitor's bureau.  Claire Berggren is  a likable, dependable, trustworthy person who will put a likable face on Pinehurst as its next mayor.
COUNCIL.  There are four choices here for TWO open council seats:  Lydia Boesch,  Stuart Mills,  Jane Hogeman, and Kenneth Saylor.  Right now we're only prepared to recommend ONE of these four:  Stuart Mills.
Give us some time and we may be able to recommend a second choice for council.