The Council of State: A veritable rogues gallery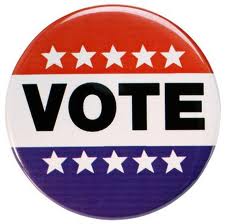 For those of us beside ourselves with the wretched excesses, arrogance and corruption in state government and seeking some way to vent our frustration / anger,  the November elections for the Council of State seats are rife with targets.
The presidential and gubernatorial races in North Carolina have been sucking up all of the oxygen in the mainstream media.  But those two races — at least within the boundaries of this state — appear to be foregone conclusions in favor of the GOP.   The Council of State flies under the radar most of the time, but wields a tremendous amount of influence in the day-to-day operations of state government.  The council has a Democrat majority now.  If we get a Governor McCrory, and keep that Democrat majority on the Council of State, a lot of the hopes many folks have for a McCrory administration could be dashed.
Let's take a look at what and who we have on the Council:
Governor: Bev is pretty much outta here.  We all know the story with her.  So, I won't dwell here too long.
Lt. Governor:  Walter Dalton is in the midst of an uphill battle to fill Bev's chair. The media is doing its darnedest to help him out.  They mindlessly report on Democrat accusations that McCrory is some kind of unregistered lobbyist or influence peddler, while ignoring the fact that Dalton's daughter is a prominent lobbyist who has been working Jones Street since 2002. 
In the early 90s, the Democrat majority on Jones Street seriously weakened the powers of the lieutenant governor — in response to the election of the first GOP lieutenant governor.  Dalton still presides over the GOP-dominated state Senate and wields influence within the state community college system.
Raleigh architect Dan Forest (R) and Linda Coleman (D) are seeking to replace Dalton.  Coleman, who has been running the state government personnel office for Bev, is being propped up by SEIU and the State Employees Association.  Forest has been running a strong grassroots effort, enthusiastically supported by Tea Partiers and supporters of his mother, retiring congresswoman Sue Myrick.
Replacing Dalton's pro-big government voice on the Council of State with the conservative mindset of Dan Forest would be quite a victory for grassroots types seeking some kind of positive change in Raleigh.
Secretary of State:  It is amazing that Elaine Marshall has survived in this office as long as she has.  This dingbat got knocked out of her Harnett County based state Senate seat in 1994 by an unknown, unemployed sign painter who did little to no campaigning.  She got lucky in drawing a gaffe-prone Richard Petty as her first opponent in 1996.  Since then, NCGOP has let her slide by doing little to no candidate recruitment.  She's run for the US Senate unsuccessfully  TWICE.  This year, Elaine has a heck of an opponent in former federal lawman, current businessman and Chowan County commissioner Ed Goodwin.  Goodwin has been hitting Marshall hard for her apparent embrace of the Occupy movement and her multiple runs for higher office.  Marshall had the nerve to deny in a recent forum that she supported Occupy — even though YouTube is rife with video evidence suggesting otherwise. 
Goodwin's law enforcement background should do a lot to bolster the enforcement and investigative powers of the office.  Elaine's crew has been conspicuously absent in recent news reports about federal busts of NC-based Ponzi schemes.  Marshall has also been conspicuously silent about fellow Democrat Janet Cowell's fiasco with the investment of state retirement funds in the disastrous Facebook IPO.
Insurance:  Wayne Goodwin slipped into office in 2008 thanks to some last-minute fancy political footwork, and the big win by Barack Obama.  Goodwin is a lawyer and former legislator with deep ties to Democrat Party circles, and has no apparent background in insurance.  GOP challenger Mike Causey is a veteran of the insurance AND construction industries — two fields that interact quite a bit with the state Department of Insurance.
Causey has hit Goodwin hard on  not opening up the state's insurance market to more competitors.  (Blue Cross dominates more than 80 percent of the state's market.) Causey suggests that more competition would give consumers more choices and possibly drive down their premium expenses.  Goodwin has taken some flak from legislators recently for reportedly misleading them about just who the state has contracted with to handle training and licensing of bail bondsmen.
Treasurer: Janet Cowell is one heck of a ripe target.  She invested a ton of money from the state retirement fund in the disastrous Facebook IPO.   (The retirement fund has already lost more than $4 million on the deal.  The state still holds a ton of Facebook shares, and the price continues to drop below the $39 debut price.)   Crandall Bowles, wife of Erskine, hosted a fundraiser for Cowell that raised a lot of money for her.  Cowell turns around and invests state money in Facebook — where ol' Erskine happens to sit on the board and own a healthy amount of shares.  Erskine is also a player in the firm that undewrote the IPO.  The law firm that handled the IPO was ALSO a Cowell contributor.  Financial pros tell me that Bowles and his firm stood to make a healthy fee in the mid-six figure range on the state's stock purchase, and they stand to make more on any of the state's stock sales.
At the recent Democrat convention in Charlotte, Cowell co-hosted a swanky party at The Ritz-Carlton for Wall Street bigwigs.
Republican Steve Royal is running a no-frills, low-key, no-nonsense grassroots campaign.  He is a CPA  and promises to run the office with a CPA's mindset.   The State Employees Association is pretty hot with Cowell, and has not endorsed her.  Slipping Royal into this seat would be a great message to Raleigh that we've had enough of insider cronyism.
Pulling  a party switch in each of these five seats, coupled with the GOP holding onto majorities in the General Assembly, would put the finishing touches on a true Republican revolution in Raleigh.  The excuses about divided government would end.  NCGOP would have to act on the conservative rhetoric, or face these same masses that have bedeviled state Democrats in recent years.