Stein aide resigns over boss's false "rape kits" campaign ad
There's been a bit of hubbub in Raleigh about untested rape kits. The problem actually first came to light during Roy Cooper's last term as attorney general. For SOME reason, the 2016 McCrory reelection campaign didn't see the need to use that against Cooper.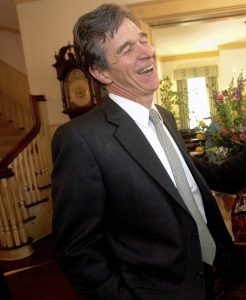 After 2016,  new attorney general Josh Stein inherited the untested rape kit fiasco.  Stein and Cooper tried to blame the lack of testing on the GOP-dominated legislature.   (Never mind that the problem was discovered while Cooper was in charge of the crime lab.  The crime lab got so bad under AG Cooper that many localities were outsourcing their CSI work to private firms.)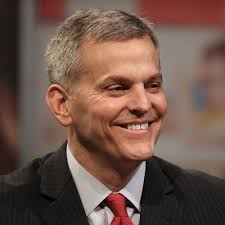 Fast forward to 2020.  Stein is running for reelection and ACTUALLY has the cojones to blame the untested rape kits on his GOP opponent,  Forsythe County district attorney Jim O'Neill.  Ol' Josh ran an ad casting that false aspersion, and — apparently — it didn't sit well with a Stein aide:
A campaign ad run by N.C. Attorney General Josh Stein upset one of Stein's employees to the point that he resigned.
The television commercial accuses Stein's Republican opponent, Forsyth County District Attorney Jim O'Neill, of allowing rapists to go free.
 The commercial opens with a woman named Juliette praising Stein for his work to get sexual assault kits tested and rapists convicted.
William "Bill" Hart Sr. doesn't take issue with that part of the ad. It was what followed that led him to resign.
"As a survivor of sexual assault that means a lot to me," the woman said, "and when I learned that Jim O'Neill left 1,500 rape kits on a shelf, leaving rapists on the streets, I had to speak out.
"Jim O'Neill can not be our attorney general."
Until Oct. 5, Hart worked part-time for Stein as the Sexual Assault Kit Initiative site coordinator for the N.C. Crime Lab. The position is funded by the federal government to allow North Carolina, and the rest of the country, to test rape kits.
In 2015, the U.S. Department of Justice created the Sexual Assault Kit Initiative to ensure that those kits were being tested. After Stein, a Democrat, took office in 2017, he proposed and the General Assembly passed a law that required all law enforcement agencies to report how many sexual assault kits they had that were untested.
In 2018, Stein received a $2 million federal grant to test and track those kits.
Hart said Stein's commercial about the rape kits first caught his attention on Sept. 29.
Hart said he immediately took the next few days off of work, telling his boss that he was thinking about resigning but wanting to make an informed decision that was not based on emotion.
He watched the commercial again.
"What she said about Josh is true," Hart said. "He has been working hard with a lot of other people to get these kits off the shelves and get them tested but it wouldn't have happened, I don't think, if we didn't have the feds getting involved and providing grant money for people to work on this project."
But Hart said he was bothered by the ad's last statement because he felt that it not only wrongfully attacked O'Neill but every other district attorney in the state.
"Neither Jim O'Neill nor any other DA in the state has anything to do with sending sexual assault kits for testing," Hart said. "It's law enforcement that sends them. Not the DAs." [….]