Speaker Tillis behind Walter Jones endorsement of ex-Democrat Arthur Williams?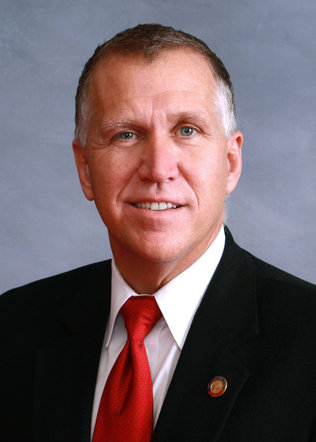 Congressman Walter Jones (R-3) has endorsed former Democrat legislator Arthur Williams in the July 17th GOP runoff for North  Carolina State House District 6 in the Outer Banks.
Williams, who formerly served the area as a Democrat in the General Assembly, was a disciple of former senator Marc Basnight and an active supporter of the 2008 campaigns of Barack Obama and Beverly Perdue.   Williams switched to the GOP in late 2011 and filed for the House District 6 seat.  He is pitted against Dare County Republican, and Tea Party favorite, Mattie Lawson in the July vote.
A prominent Tea Party activist — and faithful reader of this site — reported to us on his conversation today with Jones campaign spokesman Jonathan Brooks:
"Brooks said  'The way this happened was Rep. Jones was approached by Speaker Tillis to look into getting behind Arthur Williams.'    I then said, 'So Speaker Tillis was involved?'

Brooks then told me  'Yes, that's how it started.'
Allegations of primary meddling have been rocking the state House Speaker at least since the NCGOP convention in June.   Fliers were distributed to convention-goers alleging meddling in primaries by — among others — Speaker Tillis, Senator Bob Rucho, and NCGOP vice chairman Wayne King.   Some delegates reported being confronted in a hostile manner by the trio AND the NCGOP attorney about the fliers.   Tillis reportedly denied being involved in recruiting Arthur Williams into the District 6 legislative race.
My source reports that he has been getting communications from Raleigh seeking his help in toning down the meddling allegations from activists:
The messages from Raleigh have suggested   'We must unite the party and that if  [the complaints against Tillis, Rucho and King, et al. are] not dropped, it could cost the Republican Party in the November election.'

[…]

Personally I do not agree with that reasoning, the suggested political harm, nor appreciate the appeal to emotion and ignorance.  Should it be the case that GOP candidates suffer losses as a result of the flyer uproar don't look to those who authored or handed out the fliers.  It will have been a  direct result of local anger at the NCGOP's and legislative leadership's unsolicited  meddling in primary races across the state.
Instead of addressing the flyer civilly or with answers, the `transparent and accountable' NCGOP leadership effectively responded 'Shut up or we'll sue.'