Shubert: Inquiry about signed false DOT letters needs to focus on Perdue aide Pryor Gibson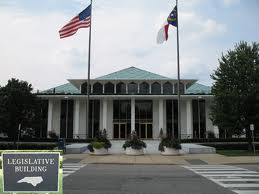 Former Republican legislator — and conservative stalwart — Fern Shubert says she was disgusted to see two weeping female secretaries dragged in front of a legislative panel.
The legislature was looking into who signed letters from a DOT official —  asking for funding for two road projects that had not been included in the budget  — when the official himself never saw or signed those letters.  The matter is being referred to the state Ethics Commission.
Shubert told us via telephone Monday night:
"If something sneaky has happened, and Pryor Gibson is anywhere in the vicinity, you need to look hard at him.  He's got a track record.  It sounds just like his M.O."
Gibson is a former legislator  now serving as an aide to Governor Bev Perdue.  He and Shubert served together on Jones Street.
Shubert blogged recently about some of her past interactions with Gibson:
Most people have heard the story of the little boy who cried wolf when there was no wolf. Now might be a good time for Pryor Gibson to revisit Aesop's Fables or the older quotes that bear witness to the same thought: when you make a habit of not telling the truth, people tend not to believe you.

Maybe Gibson made an honest mistake when he rewrote Trogdon's letter to say the exact opposite of what the letter said and what Trogdon had said previously, but if that were the case, why rush the new letters to the legislature to be used to obtain funding Gibson knew Trogdon opposed?

Gibson had to know he changed the meaning of the letters. Maybe he thought Trogdon wouldn't say anything if the dirty work was done and the funding passed before he got wind of the way the letter was changed, but that's a lot different from saying Gibson believed the letters he distributed honestly conveyed Trogdon's opinion.

[…]

On October 2, 2002, Representative Pryor Gibson addressed the North Carolina House of Representatives and just flat lied. It was not an accidental misstatement. It was a classic example of using deception when the truth would have served him better. And the overwhelming majority of the Representatives present clearly demonstrated their displeasure.

The bill Gibson hoped to pass by deception, S46, the Monroe Prepared Meals Tax, was rejected overwhelmingly. There are 120 Representatives in the NC House and only 25 voted for the bill after it was revealed that Gibson had attempted to deceive the body.
In 2002 Representative Gibson did not represent Monroe; I did. But Gibson had friends who wanted to impose a tax on Monroe restaurant patrons and they insisted and Gibson insisted that the public supported the tax. I opposed the tax, so I had an amendment prepared that would require a referendum just in case Gibson tried to push through a bill to impose the tax without a referendum. I kept that amendment handy and made sure Gibson knew what I planned.

But when the bill came to the floor, Gibson was recognized first and proposed his own amendment that he claimed would require a referendum. It passed easily. When I was recognized, probably because it was expected I would support the bill with the referendum, I pointed out the fact that his "weasel-worded amendment" didn't require a referendum and that he had just attempted to deceive the entire NC House in order to avoid a referendum.

I noted that I could try to further amend the bill to require a referendum, since I already had the needed amendment drafted, but that I was so disgusted by his dishonesty that I didn't plan to do so and I hoped everyone else would feel the same way.

Sadly, 25 Representatives were willing to reward Gibson for lying (Allen; Baddour; Bell; Boyd-McIntyre; Cox; Crawford, J.; Culpepper; Cunningham; Dedmon; Fox; Gibson; Hackney; Haire; Hall; Holliman; Hurley; Lucas; Miller; Oldham; Owens; Redwine; Tolson; Willingham; Womble; Buchanan). Happily, the majority, members of both parties, were not.

A bill calling for a referendum on imposing the tax later passed, but the Monroe Prepared Meals Tax was a gift that kept on giving.

On May 17, 2006, Representative Pryor Gibson once again flat lied, this time to the House Principal Clerk. Gibson signed a false certification that his bill, H2726, which postponed the Meals Tax referendum and let Wingate and Marshville impose ETJ without discussing it with the County Commissioners or even residents of the affected area, was non-controversial and had the approval of the members of the legislature representing the affected areas.

Gibson knew the bill was controversial and he had not even bothered to ask for approval because he knew he wouldn't get it. An ethics complaint was filed, but the Ethics Committee sidestepped the issue by issuing a ruling that lying in the future was unethical. Who knew that lying was ethical unless specifically prohibited?

And this time Gibson got away with breaking the rules because the press and the ethics committee and the House leadership let him off the hook for an absolutely flagrant written lie. Ironically, the requirement for a written statement was imposed because someone – guess who – lied to get an ineligible bill heard in a previous session.

(Amusingly enough, when the citizens of Monroe finally got to vote on the meals tax, they rejected it.)

On April 21, 2010, Gibson lied to the Committee on Water Resources and Infrastructure to advance a bill, H802, deceptively designed to drastically change the interbasin transfer rules to reduce public notice requirements.

In order to explain this one, I'm going to have to admit that Representative Gibson was of tremendous assistance to me when he served in the legislature. I couldn't possibly review all of the bills filed, but Gibson was my spotter. When he was interested in a bill, I became interested, because there was usually more to it than was immediately apparent.

In the case of H802, it seemed a simple study committee bill to define river basins. But Gibson was the sponsor so I read it and re-read it until I understood the trick. The new definition meant that most of the rivers in the state, all of the rivers that were tributaries of larger rivers, were no longer defined as rivers and transfers between any of the rivers in a major river basin were no longer covered by the IBT rules that required public disclosure and input on transfers between them.

Rather than being a boring, minor housekeeping bill, H802 was actually a big money bill. While it had huge possibilities statewide, a simple example should make the point.

At that time, Concord was engaged in a major fight over water withdrawal rights from the Catawba River and they were losing. Quite logically, they looked to the other side of the County to the Yadkin/PeeDee River and saw a huge resource with few competing interests to fight them for the water and an easy way to return water withdrawn from the PeeDee by flushing it down the low-flow Rocky River. But the Rocky River is also the northern boundary of Union County and Anson County and a lot of people who own land along the river could be expected to fight such a transfer tooth and nail if they knew about it before it was a done deal. The old IBT rules would require disclosure and hearings. H802 would eliminate that requirement.

Unfortunately for Gibson, his bill had a companion bill in the Senate, S833, and he had neglected to inform the Primary Sponsor of that bill of what the bill actually did. Gibson's bill made it out of the House Committee with a favorable report April 21, but on April 22 the Senate version passed and was sent to the House making it the bill that should go forward since it passed first. But on April 27 the bill was recalled by the Senate and held. In other words, it was killed. And Gibson deserves full credit, because had he not sponsored H802, I never would have caught the trick.

[…]

Gibson is a brilliant man who can be charming when he chooses, but he has too often chosen to align himself with those who do not have the interest of the public at heart and to use deception to advance his various causes. Aside from his enthusiasm for raising taxes, I can't understand why many Democrats support Gibson since so many of his legislative initiatives look like the kind of insider big money deals that Democrats usually try to attribute to Republicans.

To make that point, last but certainly not least, let me mention H1203, a bill Gibson introduced in 2003, supposedly as an anti-Walmart bill, that was actually designed to raise gasoline prices by prohibiting service stations from limiting quantities so that if anyone tried to compete on price, the high price stations could simply send a truck and drain'em dry. And since former Speaker Harold Brubaker, a Republican, signed on as a co-sponsor, the bill sailed through the House with bipartisan support even though it was shockingly anti-consumer.

You don't have to take my word that the bill was anti-consumer. The North Carolina Retail Merchants Association opposed it as anti-consumer, as did the Federal Trade Commission (FTC). The FTC said "We believe there is a significant risk that the bill could harm consumers. Gasoline is significant consumer expenditure; assuming no change in demand, even a 1 cent increase in the retail price of gasoline would cost North Carolina consumers approximately $42.5 million annually."

Once again, Gibson's well-laid plans hit a run of bad luck. The bill was assigned to Hartsell's committee in the Senate, where Gibson probably expected easy sailing given Hartsell's strong ties to the Senate's Democratic leaders, but both Hugh Webster and I were on that committee and what emerged from committee looked so unlike what went in that the bill never made it through the Senate.

[…]
 Why is the GOP majority apparently going so soft on Gibson?  Shubert attributes it to the fact that Gibson has been in Raleigh for a long time and made friends on both sides of the aisle — including folks tied to The John Locke Foundation:
"Pryor is a wheeler-dealer.  He likes to use his influence to help his buddies.  That motivated him in these past episodes.  I am sure there is a similar story behind this recent controversy at DOT."