Set-asides, preferences for gays in the cards for City of Charlotte?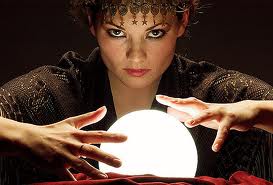 Folks who do business with The City of Charlotte may want to sit up and take notice:
Councilmember LaWana Mayfield spoke to nearly 40 LGBT community members on Tuesday about the city's new minority, women and small business enterprise program. The city, she said, wants to reach out and diversify its utilization of small businesses.

"We're going to be introducing a new program… that is really looking at how we are going to move forward in diversifying our minority and small businesses and how we can really outreach," Mayfield told members of the Charlotte Business Guild, an LGBT business owners and professionals group which held their June meeting at McColl Center for the Visual Arts.

The new business program, Charlotte Business Inclusion, was approved by City Council earlier this year. It is designed to make it easier for minority businesses to bid on city contracts and came in response to continued disparities in business contracting. According to The Charlotte Business Journal, a 2011 study showed that between 2005 and 2010 just 17.5 percent of city contracts went to companies owned by women or racial minorities, though those groups accounted for about 34 percent of available companies in the area. In subcontracting, about 29 percent of contracts were given to minority- and women-owned firms, though they account for 40 percent of available companies.

[…]

Mayfield, a Democrat who represents District 3, serves on the city's economic development committee. She is also the city's first and only openly LGBT elected official.

Mayfield was careful to note that minority status does not yet include LGBT-owned businesses. Federal and state definitions and regulations, she said, do not currently include LGBT-owned firms. Still, she said she is working to ensure the city is aware of LGBT-owned businesses and said Tuesday's speaking engagement at the Charlotte Business Guild was an opportunity to reach out.

"As a city, we haven't done a great job of really reaching out to the LGBT community," Mayfield told the audience. "A lot of that is because we haven't known what businesses are out there and what opportunities may be available."

"This will start a dialogue," she added.

[…]

The city's outreach, Mayfield said, must include LGBT young adults at colleges and universities, as well as up-and-coming LGBT youth in high schools. Partnerships with groups like Campus Pride and Time Out Youth are important, she said.

[…]

After the meeting, Mayfield told qnotes that potential changes to the city'sCommercial Non-Discrimination Ordinance could be forthcoming. The ordinance requires businesses seeking contracts from the city to certify their employment non-discrimination policies match the city's.

"Nothing has been brought to Council that I know of," Mayfield told the newspaper.

Mayfield said the Mecklenburg LGBT Political Action Committee (MeckPAC) may be working on the issue.

"Our current city manager, Ron Carlee, will be open to hearing anything," she said. "At the meeting he attended at the LGBT Community Center [on May 23], [MeckPAC Chair] Scott Bishop did mention that MeckPAC will bring some initiatives to the Council, so that should be one of the ones that will be coming forward."

Though former City Manager Curt Walton amended his human resources policies to protect LGBT city workers, the ordinance was never changed by Council to conform to the new standards and currently excludes protections on the basis of sexual orientation and gender identity. As a result, at least $1.1 million in city funding was given to contractors and businesses without full LGBT employee protections during the city's hosting of the 2012 Democratic National Convention.

"We've just got to make sure we go through the proper steps," Mayfield said. "Have the conversation with my colleagues, build the consensus like we do with all votes to make sure the support is there and that the city of Charlotte is truly a welcoming city where we respect all of our citizens."

Changing the ordinance will require a dais vote of City Council. The last time Council voted on a stand-alone LGBT-inclusion measure was its consideration of a public accommodations amendment in November 1992. That measure was voted down.

[…]
So — making folks who bid on city contracts adjust their policies to match city government's policy on gays and lesbians.  It also sounds like folks are looking at expanding set-aside and preference policies beyond women and minorities to include gays and lesbians.  
A prominent Charlotte-area politico offered up an interesting observation about all of this to us:
This should be interesting because basically ,if adopted, it forces any group that does business with the City to accept the City view — the liberal view —  of homosexual rights or lose the ability to apply and win contracts.

I keep wondering if the opposite were true – that a government could ban any company from winning a bid because they do offer homosexual benefits?

There are lots of contracts with the City that involve faith based organizations.  There are even small contractors that disagree with the whole gay rights thing.

Then there is the question of the legality of such an ordinance given the passage of Amendment One —  since it would discriminate against people of Faith who believe the behavior is perversity not diversity.