SC Primary: Romney, Santorum … and JOHN MCCAIN ????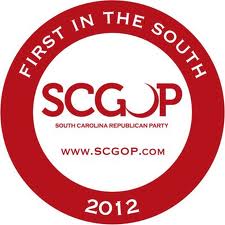 Three new polls all show Mitt Romney leading The Palmetto State's GOP primary.  However, the polls all show different results for second and third place:
Three polls out Friday morning show Gov. Mitt Romney leading in South Carolina as Rick Santorum and Newt Gingrich fight for second place.

Romney's support ranges from 27 percent according to a new poll from Rasmussen, 31 percent according to a poll from American Research Group to 37 percent according to a poll from CNN/TIME/ORC. […]

Rasmussen says Santorum is a solid second with 24 percent, while Gingrich is third with 18 percent. But American Research Group shows Gingrich and Santorum tied at 24 percent, while CNN/TIME/ORC shows Santorum at 19 percent and Gingrich at 18 percent.

Texas Gov. Rick Perry, who canceled three days worth of scheduled events this week in South Carolina following his poor showing in Tuesday's Iowa caucuses, is at 5 percent in two of the polls and 2 percent in American Research Group. […]
For those Republicans wishing to relive the "magic" of the 2008 campaign, Arizona Senator John McCain is back on the trail:
Another Mitt Romney event, another flub from Sen. John McCain, who today mixed up the names of GOP candidates when trying to cast differences between Romney and his counterparts.

"Lindsey Graham and Jim DeMint have joined with me time and time again to go to the floor of the senate to fight against the earmark, pork barrel corruption that goes on in Washington D.C., said McCain, speaking at a rally in a peanut warehouse. "Earmarks are a gateway to corruption. I can tell you that neither Mitt Romney nor Rick Santorum share that view."

What McCain had meant to say was that neither Newt Gingrich nor Rick Santorum share that view.

McCain quickly tried to recover, going on to hit Gingrich on the earmark spending.

"When Newt Gingrich was speaker of the house, earmarks exploded," said McCain. "Rick Santorum sponsored earmark after earmark. I went down to the floor and fought against those. My friends, earmarks are the gateway to corruption."

"Members of congress went to jail and I guarantee you this president," said McCain, pointing at Romney, "Will fight against it time after time."

During a rally on Thursday in Charleston, McCain erred when he replaced President Obama's name in a line that was meant to laud Romney.

"I am confident, with the backing of the American people, President Obama will turn this country around," said McCain, immediately catching his error. "President Romney."

McCain officially endorsed Romney on Wednesday, and has been campaigning with the former Massachusetts governor in New Hampshire and South Carolina since.