Santa bringing Moore County a new water source?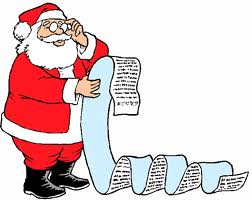 Water has been a hot topic in recent Moore County elections.  Viable water sources are few and far between in this landlocked Sandhills county with more than its fair-share of water-guzzling golf courses.  One of my spies in county government tells me that county leaders have been talking quietly with Robbins leaders for a while about a deal involving the town's little-used reservoir.  Election results last month in the north Moore town are likely to put this deal on a faster track.
County leaders are seeking a deal where they could lease land adjacent to the reservoir from Robbins.  On that leased land, the county would construct infrastructure — paid for through county utility customer payments — to tie the reservoir into the county water system. In return, Robbins would be sold water from the reservoir at production cost.  County water customers in the rest of Moore would gain millions of gallons of water they currently don't have access to.
Experts looking at this idea see it as a much more fiscally and logistically sound idea than the much-ballyhooed Wagram water plant option.
It sounds like a winner all around.  I can't wait to see how this plays out.