REPUBLICAN-APPOINTED UNC board shoots down measure banning racial preferences
I know.  It's like we're in the Twilight Zone.   Raleigh Republicans mouth a lot of words about cutting spending and smaller budgets.  Yet,  they keep producing and cheerleading for bigger and badder, bloated and sadder, budgets.
So, they won't stand by that part of the party agenda.  Here's another one they've thrown out the window and run away from: preferential treatment for people according to race.
Here's the sad story from Chapel Hill:
The UNC-CH Board of Trustees on Thursday struck down a member's proposed resolution that would have prohibited the university from strictly using "race, sex, color or ethnicity" in admissions and hiring decisions. The last-minute motion proposed by board member Marty Kotis followed a closed session, where trustees discussed ongoing legal matters. UNC-CH has been a part of a years-long federal affirmative action lawsuit claiming white and Asian applicants are discriminated against. A federal judge ruled last month that UNC-CH can use race in its admissions process

Kotis said he thinks everyone should have a fair opportunity to be admitted, apply for a job or do contract work at UNC-CH "without fear of being labeled or stuck in a bucket." "When we start talking about quotas, or under-represented or over-represented or label people … that's not treating everybody fairly, it's treating them based on a category," Kotis said. "And that in it of itself just doesn't sit right with me.

But while some trustees said Kotis may have good intentions, it didn't sit well with others who questioned how this would affect diversity on campus. "I'm concerned with the notion that diversity brings a lowering of standards," said Teresa Artis Neal, one of three Black board members. She noted that the incoming class of students has some of the highest academic achievements and is extremely diverse.

'DISRESPECTFUL'

Undergraduate Student Body President Lamar Richards, who is Black and serves on the trustee board, called the resolution "disrespectful." "The idea that somehow by creating a more diverse campus we have to lower our standards is just false," Richards said.

In response, Kotis said throwing people into different buckets is "a feel-good type measure" and it is disrespectful to those who are applying by telling them that they'll be judged based on a label, not merit. He said the point of his resolution was to ensure that a lower-quality applicant or job candidate is not picked because of their skin color. Kotis's proposal said that the university would "not discriminate against or grant preferential treatment to an individual, group or company on the basis of race, sex, color or ethnicity." In an interview with The News & Observer, Kotis said the federal admissions case was one reason he raised this motion. Kotis also referenced a 2020 memo from UNC-CH journalism school dean Susan King that explained how the school plans to address structural racism. King said they eliminated the minimum GPA requirement for prospective students in order to recruit more students of color and first-generation students.[…]
After you've read the linked memo, refer back to the quote above from the student body president:"The idea that somehow by creating a more diverse campus we have to lower our standards is just false," Richards said.
False, huh?
MORE:
[…]"It's a disservice to everyone if you start dumbing down programs or reducing admissions standards because you're trying to socially engineer the appearance of your program," Kotis told The News & Observer. He also mentioned accusations of discrimination in the Nikole Hannah-Jones tenure case, and said if there was discrimination in that case then people need to be held accountable. And he said he's concerned about people complaining about the male to female ratio and suggesting that males are under-represented, which he fears could lead to gender discrimination in admissions. "A goal of diversity can be achieved by greater recruiting efforts, scholarships, all sorts of things to increase diversity without having to discriminate or admit people with different standards," Kotis said. At the meeting, Kotis said the concept of this resolution is in effect at universities in California, Texas and Michigan and similar language has been discussed by the North Carolina legislature. Kotis is a new member on the UNC-CH Board of Trustees, who previously served on the UNC System Board of Governors. He was appointed by the conservative-run state legislature this summer.

Trustees Ralph Meekins, Gene Davis and Rob Bryan also pushed back on the motion. Meekins said he is concerned that the resolution would have a negative effect on the university's ability to have a more diverse campus. Davis said every person on the board is opposed to discrimination, but this is unnecessary considering UNC-CH evaluates students holistically, which includes their background. "We are here representing the entirety of our state," Davis said. "We want our university to reflect the richness of our diversity from the mountains to the coast."[…]
I spy at least TWO Timmy connections among that trio.  Meekins is unaffiliated, but from Timmy's neck of the woods (Shelby).  Davis is publicly IDed as a FOT (Friend of Timmy).   Timmy and Davis both got some publicity on that 751 South mini-"scandal."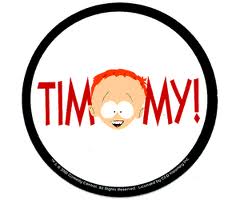 Rob Bryan is a former GOP House member and senator from Mecklenburg with close ties to Tillis and Timmy.  Bryan lost his House seat, but got appointed to finish out Dan Bishop's state senate term.
So, there you have it.  Three Republican appointees fighting hard (and using Democrat language) to defeat a sensible conservative measure.
Board members who behave like these three should be removed and replaced post-haste. What's the point in having a GOP majority on Jones Street if they are going to appoint Democrat sympathizers?
Speaker Tillis once insinuated that appointments to the board were a great reward for big donors and fundraisers.  Not a word about ideology or principles.  It seems like that tradition is continuing.