Race for NCGOP Vice-chairman a true test of THE Pope's "party loyalty" message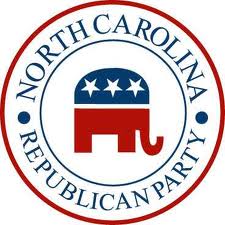 State GOP vice-chairman Joyce Krawiec's appointment to an unexpired state Senate seat from Forsythe County has created a job vacancy within the party hierarchy.  Krawiec's move to the Senate meant that she had to resign her party post.  Party insiders are expected to meet within a month to pick someone to finish her unexpired vice-chairman term.
So far, it appears there are three candidates for the job — two of whom ran for the post previously against Krawiec.   Former Guilford County GOP chairman Marcus Kindley and former state Rep. Glen Bradley have once again tossed their hats into the ring.  The new name — former state Rep. Carolyn Justice (R-Pender) — is causing quite a bit of concern among party rank-and-file. 
Justice was one of a handful of Republican legislators in 2003  who joined former state Rep. Richard Morgan in forming a governing coalition in the House with now-disgraced, then-speaker Jim Black (D-Mecklenburg).  This group earned prime office space and committee chairmanships, while aiding Black and the Democrats in their efforts to persecute conservative House members.  Justice went so far as to defend her alliance with Morgan and Black by suggesting — in writing — that "the best team won."
This whole power-sharing episode earned Morgan a denouncement for "party disloyalty" by the NCGOP leadership.  Morgan lost in the 2006 GOP primaries.
Current NCGOP chairman Claude Pope has been preaching the gospel of "party loyalty" to anyone who will listen.  How effective — how credible — will that sermon be with a party vice-chairman in place who stabbed her party caucus in the back for thirty pieces of silver  a nice office and a committee chairmanship? 
Glen Bradley ran afoul of the party establishment while in the House and found himself gerrymandered out of a job.  He is quite popular among Tea Party and other grassroots activists.
Marcus Kindley has been elected as a county party chairman.  He's previously run unsuccessfully for some state-level party offices.  I met him during the last round of  NCGOP officer elections.  Kindley strikes me as someone who doesn't mind a good fight with the other side.