Quite a SWAMP-clearing opportunity in 2020 NCGOP labor commissioner primary
The Elevator Queen, Cherie Berry (R)  — the lady whose picture you see every time you take a ride — is riding off into the sunset and calling it quits.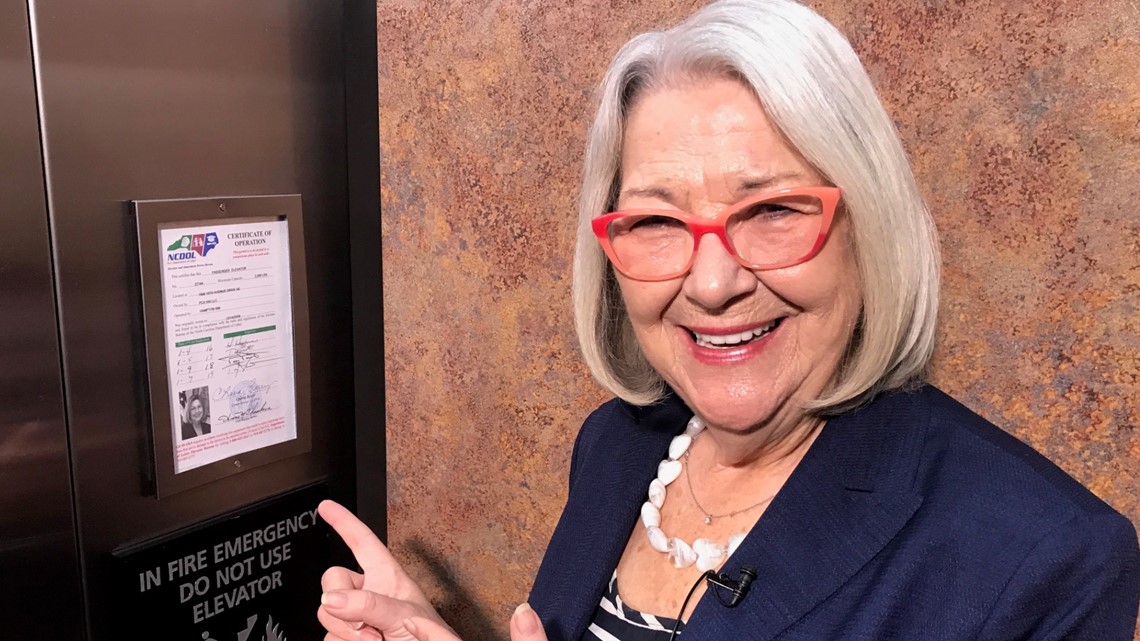 Two candidates are out there.  One, state Rep. Josh Dobson (R) , has been out there a while.  You might remember him for  spending his campaign funds on  "international travel for legislative duties."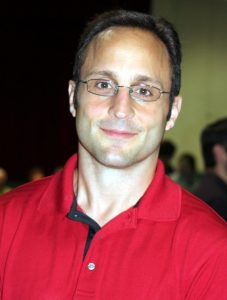 (What state legislative duties are going on in foreign countries, you ask?)
More recently,  Dobson has sold his soul to the hospital PACs, aiding and abetting their attacks on state treasurer Dale Folwell and his efforts to reform and save the state health care plan.  Dobson sponsored legislation, and pushed it through the House, that tied Folwell's hands and allowed hospitals to keep what they're charging taxpayers a secret.
Dobson continues to serve in the House while running for Labor commissioner.  His state campaign committee — which he has renamed from Dobson for NC House to Dobson for NC — now commingles transactions for his House campaign AND Labor campaigns.  I am told by folks in the know that it is kosher to do that if you are serving in a state job while running for another state job.
But I do remember Bob Steinburg, for instance, having to set up a Senate campaign fund separate from his House campaign fund.  This situation certainly puts Dobson in a  position to use his House position to shake down people for campaign contributions for his Labor commissioner run.
The Dobson campaign has also promoted on social media a rather dubious "endorsement" of their campaign by congressman Mark Meadows.  Mark Meadows is a smart guy.  He knows that quite a few of  his own fans are ALSO fans of Dale Folwell.  Endorsing a foe of Folwell would make trouble for the congressman that he surely doesn't need.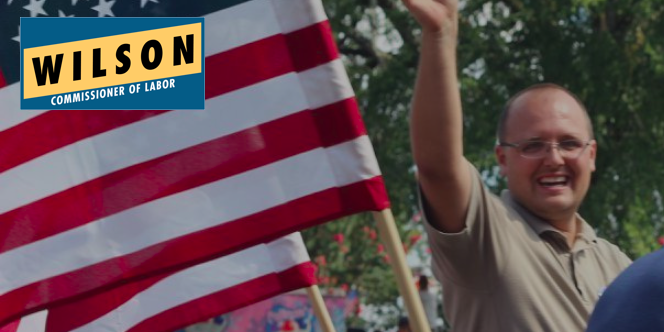 Dobson's primary opponent is Travis Wilson,  a grassroots GOP activist with roots in Mecklenburg County, and the son of Christian missionaries:
[…] Our state's Department of Labor has been given extensive investigative powers in order to enforce North Carolina's laws and regulations concerning the work force. One of the two Democrats currently running has made it clear that for her this race is about using that investigative power to go after companies that she believes are not paying their fair share in taxes, the other candidate has a career as a labor lawyer. We in the Republican Party need to put forward a candidate who will approach investigations free of ideological bias. Not to needlessly hurt businesses, but to carry out the Department's obligation to enforce the duly passed laws of our state. We need a candidate who can go into the general election not as a lawyer, or an activist, but as a working-class person who understands the day to day experience of the average North Carolinian.

WHAT HE OFFERS

Travis Wilson has worked for years in blue collar roles ranging from retail to janitorial work. When he and his wife Simone decided to work with a missionary organization, Travis took a job stocking shelves at night in order to supplement their income. While working 60 hours a week between the missions organization and the retail store he interacted on a day-to-day basis with the people in our society who are some of the most impacted by the Department of Labor: the single mothers working multiple jobs on limited sleep, the retirees working minimum wage to supplement Social Security. These people are not abstract concepts for an ideological argument, they are Travis Wilson's colleagues, and he knows what's at stake for our most vulnerable workers in the state. Travis also knows that using the Department of Labor to punish businesses which haven't violated the law out of some need for ideological retribution only hurts our workers and economy.

HIS BACKGROUND

Travis Wilson grew up in a missionary family that spent time in the African country of Cameroon. He graduated from Grace Academy in Matthews, North Carolina, and then attended Montreat College where he received a Bachelor's of Arts in History. After graduation he moved to Switzerland where he married his wife, Simone, and worked as a janitor in a nursing home while learning French. In 2013 he and his wife chose to join Wycliffe Bible Translators where Travis worked as a Media Technician during the day, and at night stocking shelves at a large retail store. During this time he traveled back to Cameroon to record "The Jesus Film" into the Mofu language. Travis later parted with Wycliffe, and began pursuing his Masters Degree in Library Science while working as a custodian at the missions' center in Waxhaw, North Carolina.[…]