#Pinehurst: "You come at The Queen, you best not miss."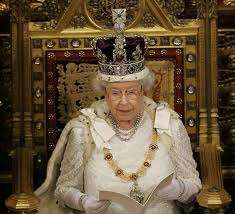 We've been hearing all kinds of off-the-record rumblings about this year's mayoral race for some time.  Those rumblings have gone public in the pages of our thrice twice-weekly Pulitzer prize winning local newspaper.
It appears council member John Strickland — the ONE in all of those 4-to-1 votes on the council — will be challenging "Queen Nancy" for reelection in November.    (Perennial candidate Myles Larsen will also be in the mix, from what we're told.) 
We had some doubts about Fiorillo when she first ran for mayor.   She was a career bureaucrat.  She sat on the village council during an era where the council pretty much let the village bureaucracy run wild (harassing people over the design of their yard fences, backyard swing sets, and the shade of paint used on their house's exterior trim, among others.)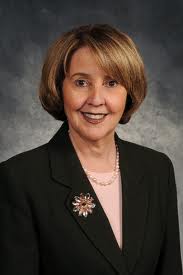 But, with the passage of time, and the addition of a good supporting cast, Mayor Fiorillo has become a pleasant surprise.  The Pinehurst nanny state is slowly but surely being replaced with a spirit of partnership and teamwork.  The council is looking for ways to cut costs and improve service to residents.  Fiorillo and the rest of the council have established a reputation for approachability and responsiveness not seen during previous councils.  The police department is moving away from stalking residents with draconian speed traps and toward more actual patrolling and community involvement.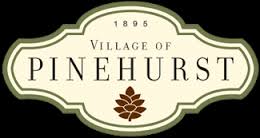 So,  that brings us to 2015 and the challenge from Strickland.  We like John Strickland personally around here.  But, to knock off an incumbent, you have to make a credible case for change.  I can't imagine what truthful, credible evidence Strickland will use to make that case.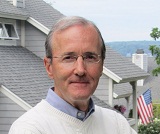 During his time on the council, Strickland has been an advocate for returning to a more activist government to "protect" historic Pinehurst and its traditions.  He's called for people who rent their homes out in this world-renowned resort community to be regulated just like hotel owners.  He tried to make the case for deer hunting within the city limits.  (As someone who regularly walks his large dog in wooded areas within the city limits, that idea made me especially nervous. Deer hunting within residential areas?  My friend's son accidentally shot and killed another hunter in the woods outside of town.  There is a reason most places don't allow hunting in areas crawling with people and domesticated animals. Great potential for something terrible to happen. Nothing anti-Second Amendment about that. )  Strickland also expressed disappointment with state regulations forcing localities to back off micro-managing residential design (paint shades, shingle type and quality, physical dimensions).  
Competitive elections are an important part of our democratic society.  It's good for there to be healthy debate about the direction of our communities. But right now, we're not seeing the need for a change at the top of the village council.