Pinehurst vacation rental owners: Nags Head business feels your pain
You own and operate a perfectly legal business in a resort community.  You contribute positively to the community and help fill its tax revenue coffers.  Yet, a gaggle of snobs is howling for blood — bashing you and wishing you dead and gone.  Is this Pinehurst, we're talking about? Yeah, but we're also talking about Nags Head up in Dare County:
In the latest chapter of the neighborhood dispute over the Nags Head Pizza Company, Nags Head Town Manager Andy Garman sent a Sept. 16 letter to the Nags Head historic district homeowners who had expressed concerns about the business at the Sept. 7 town commissioners meeting.[…] 
Wow. Wouldn't it be nice if we had a manager who wasn't biased and in-the-tank for certain political interests?
MORE:
[..] In the letter, which addressed five specific concerns, Garman stated that Nags Head Pizza is in compliance with town regulations in terms of parking lot congestion, setback requirements, the need for a vegetative buffer and onsite parking. He noted that there are some minor modifications that may be in the works, but he affirmed that Nags Head Pizza is playing by the rules.

Garman also sent an earlier Aug. 30 letter to neighborhood residents conveying a similar message and stating that some of the concerns about the pizzeria are "based on inaccurate information."[…]
Take notes, Sanborn. This is how it's done.  The "crowd" here hollering about "short term rentals" is mostly full of crap.  Their arguments are pretty much based on exaggerations and outright lies.  (You let them know that, and they question your IQ, question your qualifications to even question them, and let you know how many college degrees they have. )
MORE:
[…] In business since 2017 at their original location at the Gone Coastal Complex on the Manteo-Nags Head Causeway, Nags Head Pizza Company held the grand opening of their new location at 4036 S. Virginia Trail on July 4th weekend.

The board of commissioners meeting and the Garman letters come after a simmering dispute that included letters sent by residents to town officials as well as calls to the police about sound and light ordinances, which turned up nothing significant.

Nags Head Pizza co-owner Hilarey Ball told the Voice she had no idea the business would generate this kind of pushback, since the property has been in a commercial zone for over 60 years. She noted that the dispute has been "frustrating and time consuming for everyone," but added that, "We are grateful to the town for supporting us and for doing their best to defuse the situation."

That situation appeared to come to a head at the Sept. 7 Nags Head Commissioners when residents, speaking during the public comment period, complained about issues ranging from privacy to safety concerns

Ed Tankard, an Eastville, Virginia resident who owns a neighboring home, said he had to put up fencing around his house, declaring that "People are eating along the road outside of our house. It's not private. We've endured this nightmare all summer long."

Elaine Wood, a Raleigh resident who has owned the home across the street from Nags Head Pizza Company since 2018, said, "I don't want to have to screen in my porch. I know people don't like to be looking at us on our porch and we don't want to be looking at people chewing their food on a regular basis."[…]
Total snobbery.  The article said earlier the pizzeria had been in its current location since 2017. Ms. Wood bought the place across the street in 2018.  So, the restaurant was already THERE before she moved in.  She KNEW a restaurant would be there.  And she still bought.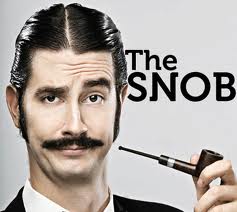 This is kind of like these downtown Pinehurst people buying homes in the middle of a tourist attraction, and then bitching about all the tourists wandering around their neighborhood.
MORE:
[…] Charles Grice McMullan, a Richmond resident whose family has owned surrounding lots on Virginia Dare Trail for three generations, expressed concern about the pizzeria's customers intruding on his property two lots over. "It's just a matter of time, human nature being what it is, that someone will try to swim in our pool – and we consider that a threat, and really dangerous," he said.[…] 
If, if, if.  If 'ifs and buts' were candy and nuts, oh what a party we'd have.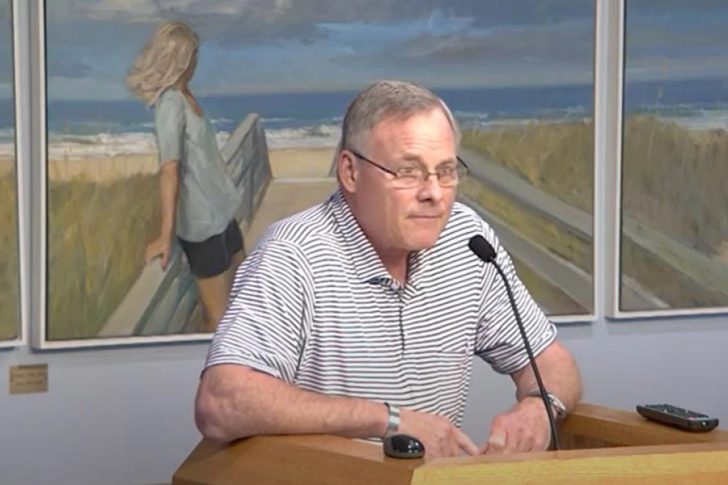 MORE:
[…] The most notable speaker at the meeting was U.S. Senator Richard Burr, who owns a vacation home on one of the neighboring lots.

"Here's our ask," he told the board. "Let's roll the permit back to take-out only until there is a compliance with public safety, vegetation, set-back requirements, and the parking that's required for a facility like this. It's a public safety issue."[…]
Nice.  He's been cruising on autopilot during this Senate term.  He got his insider trading accusations 'disappeared.' But he had plenty of time to join his buddy Thom in trashing Trump.  Now, Burr — an elected official in the alleged party of small business — is attacking a perfectly legal small business that has bent over backwards to adhere to local standards.
A US senator resorting to bullying a small business in his home state.  He can't leave office soon enough for me.
MORE:
[…] In his initial Aug. 30 letter, Garman politely refuted the idea that the owners were in violation of Nags Head zoning rules.

"Please understand that there were no variances issued for this approval. Any type of restaurant is permitted in the C-2 district," wrote Garman. "A variance is only required if the development cannot meet the standards in the ordinance…In this case, the development met the standards so no variance was needed, sought, or granted by anyone."

The letter added that "since the use is considered a permitted use, we only have the ability to determine if it meets our standards or not. Because the standards are met for this use, staff was required to approve it. Such an approval is not a discretionary matter for the Board of Commissioners nor for staff."[…]
Again, you guys in Nags Head have it good.  Perhaps we need to investigate bringing Mr. Garman to Pinehurst after Sanborn is fired and run out of town.
MORE:
[…] In the later Sept. 16 letter, Garman reported that the town has discussed with the owners the idea of adding a vegetative screen along the north lot line and along the wall where the picnic tables are located, stating that they have "expressed a willingness to do this." The letter also reported that "the owners are also looking into signage that would designate several of the parking spaces as take-out only."

For her part, Ball said the town has been very supportive and agreeable in working with them and letting the neighbors know what they are doing is legal. But she acknowledged that for her and her business partners, husband Lewis Ball, and Kevin Bancroft, this has been a difficult experience.

"We're just two families trying to feed our kids," she said. "We're not trying to get rich. We're just trying to make a living. We've lived here our whole lives. We love this community. We've always had a focus on inclusivity and spreading a welcoming feeling…so then to have this negative force acting against us has been really challenging."[…]
It must be nice to have a local government that tries to work with you, instead of aiding and abetting the howling mob of snobs.