Oh. THAT secret legal defense fund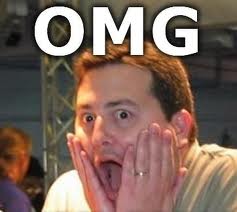 Well, the NC Democrat Party has finally released the source of the payoff in that alleged gay sex harassment scandal at party HQ in Raleigh.  And — surprise, surprise — it gets dumped to the party's favorite stenographers on the eve of the state's primary elections:
The N.C. Democratic Party made a $9,135 transfer on March 19 to its secretive legal fund as part of a partial financial settlement with a former staffer who alleged he was sexually harassed, new documents indicate.

John Wallace, the party's attorney, confirms that the legal defense fund — never acknowledged until the controversy exploded at Democratic headquarters in April– is the source of the payment, according to a letter sent Friday to the state Board of Elections.

Answering a complaint filed by the conservative Civitas Institute about the financial settlement, Wallace wrote that the party "made a transfer to the NCDP Legal Fund from which the primary obligation arising from the settlement was paid." Wallace further writes that two other transfers were made from the party's state account to the federal account to cover a "related tax obligation" and "certain expenses associated with benefit obligations."

Former staffer Adriadn Ortega alleged that he was fired in November weeks after he reported being inappropriately touched and sexually harassed by his boss, Jay Parmley, the executive director. Parmley denied doing anything wrong but resigned blaming politics.

In a letter — that state party leaders later described as "extortion" — Ortega  sought a severance payment equal to one year salary and health care. The money transfers listed in recently filed campaign finance documents and Wallace's letter suggest salary and health care were part of the severance but the total amount Ortega received remains unknown.

Party Chairman David Parker has refused to disclose the total payment but told party leaders it was not a large amount. He also said he didn't know the source of the money, saying he left the decision to Wallace.

Wallace wrote the letter to say the severance payment came from state money — not federal accounts that receive tax dollars through the Political Parties Financing Fund. The party also made four transfers from its state to its federal account between February and April, totaling $39,000, but its unclear how much is related to the settlement, given that these transfers are routine.

The state party's federal campaign account shows no specific payments to Ortega in recent weeks. But the party uses a payroll firm to process its salary payments, meaning the likely settlement is hidden in those unspecified expenses.