#ncpol: NCGOP abandoned Barbara Jackson BEFORE EARLY VOTING EVEN STARTED?
That's the shocking allegation we've picked up from at least three NCGOP heavy-hitters who attended state party meetings this weekend. All three confirmed for me that they spoke with state party staff during the 2018 campaign about what appeared to be a lack of effort — when  compared to what was done for Paul Newby and Mark Martin in their last races — for Supreme Court Justice Barbara Jacksons reelection.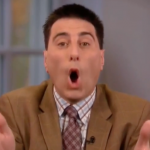 All three confirmed for me that party staff told them the state party decided to abandon Jackson due to polling that was done prior to the start of early voting. 
Barbara Jackson's loss allowed radical leftist Anita Earls to ascend to the state's highest court.  Couple that with the resignation of Chief Justice Mark Martin and you have the radical left cementing its control over the state's court system for YEARS to come. 
Here's the most shocking part of the story, as retold by one of my three NCGOP sources:
"Dallas laid down the law that nothing would be done for Justice Jackson because  in-house polling showed her coming in third.  This polling referred to was done prior to early voting starting.  The decision to abandon Justice Jackson was made prior to early voting even starting.  They pulled the rug out from underneath her early.   That lady didn't stand a chance."