#ncpol: Haywood County. (Here we go again.)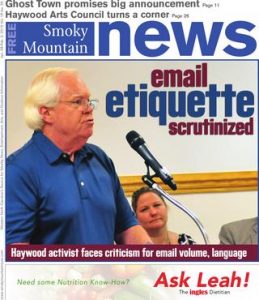 It appears NCGOP attorney Tom Stark is taking a break from his Herculean — some might say quixotic — campaign to unseat Durham's senator Floyd McKissick  to resume beating up on elderly Haywood County Tea Party activist Monroe Miller. 
Miller sends out a lot of emails.  He also questions a lot of stuff.  And apparently, according to the linked letter from Stark, Miller has gotten on Dallas Woodhouse's last nerve.
This is arguably about as pitiful as senator Jeff Tarte calling security on Nicole Revels. 
If that's not enough, the Haywood County GOP and the NCGOP's jihad on Miller and his four amigos has made statewide and national news:
The vice chairwoman of the Republican Party in Haywood County has filed a lawsuit against a group of conservative activists, claiming they're behind a series of comical internet memes that she says have damaged her reputation.

Debbie King seeks in excess of $75,000 in damages from the Haywood Republican Alliance for "emotional psychological distress, embarrassment, humiliation, physical disability, loss of appetite and stress." King is also asking that the defendants cease distribution of the eCards and buttons, which were created on the JibJab website by placing her mugshot into existing music videos.

The suit cites two farcical music videos released last spring that depict King and Haywood GOP Chair Ken Henson engaged in flirtatious poses. One videos features the two set to Sonny and Cher's hit "I Got You Babe" while another involves the 1997 hit song "Barbie Girl."[…]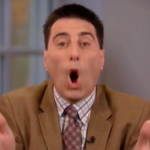 I swear, I don't think The Onion could make up something more offbeat than this Haywood County / NCGOP soap opera.
Meanwhile, there are elections coming up in May and November.