#NCmedia STILL blind to the role of radical Left in #MoralMondays protests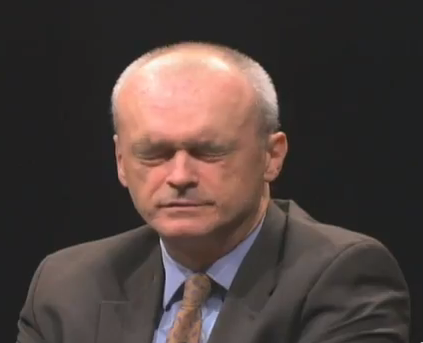 It appears our state's legacy media is STILL in the tank for Bill Barber's circus on Jones Street. Tuesday's offering from WTVD was absolutely nausea-inducing:
Two of the 84 people arrested in the latest "Moral Monday" demonstration are speaking out about the potential backlash at their jobs.

Getting arrested is serious. It's something a Durham Public Schools' teacher and a school board member say they don't take lightly.

"Why would someone do that? Why would a 51-year-old woman who's normally in bed by 11 o'clock go to jail," said Durham County School Board member Leigh Bordley, who was arrested Monday.

That's what Bordley is hoping the public is asking when they see people handcuffed and hauled off to jail.
Interesting. I wonder what job backlash Bordley is worried about?  According to an April, 2012 interview with The Independent Weekly, she's unemployed.  Who knows? * Maybe she found a job in the economic boom following that interview. *
If you read into the interview a little more, you'll find out some more about Ms. Bordley and where she fits in on the political spectrum:
I think my best quality as a leader is my willingness to consider varying points of view and learn. I am naturally inclined to see multiple perspectives, and I am interested to learn how other people see things.

[…]  I try to help us find the middle ground or a third way when we feel we have reached an impasse.
Aaaaaah.  So THAT is why she's making a public ruckus — and getting ziptied — at the General Assembly building.  MORE:
I define myself as a Progressive Democrat. I attended Chapel Hill public schools and graduated from UNC-CH in 1983. My first job was working with migrant farm workers in Newton Grove, NC. In 1986, I earned a Masters of Social Work with a concentration in Community Organizing from the University of Maryland. I did my field work in social work school at the National Institute Against Prejudice and Violence (which no longer exists).
*I guess they wiped it all out.*

By the way —  one of the organizers of this whole Moral Mondays thing is ProgressNC — a lefty activist group headed by a former WTVD reporter.  (It's nice how that gets regularly disclosed on-air.) 
The WTVD reporter on Tuesday also told us about another poor ziptied soul:
Holly Jordan was also taken into custody on Moral Monday. The Durham teacher is already getting plenty of feedback.

"My favorite ones are coming from students and former students who are saying they're really proud of me for standing up for them and the students I'll be teaching in the future," said Jordan.
I did a Google search and found a Holly Jordan who teaches at Hillside High in Durham — and apparently founded and currently advises the school's "Gay-Straight Alliance."  What are the chances that is the same woman quoted in WTVD's story?   I have a feeling that — if founding the GSA on campus didn't cause her on-the-job problems — THIS will be a piece of cake for her.  
Let's review all of the supposedly mainstream, just-like-me-and-you ziptied protesters who have been trotted out to the media.  Besides Jordan and Bordley, we've had a UNC researcher who loves Obama so much that he uses a picture of him and Big Barry with his profile on the UNC web site.  We've had a "minister" who is a pro at getting arrested at protests outside Army bases, and spends her days advising GIs to go AWOL.  (The "minister" has also been active in an organization determined to defeat "oppressive US foreign policy.")  We've had NY-based operatives of SEIU  partaking in the shenanigans.  
Buckle up, folks.   Team Barry is upset that North Carolina stepped off the plantation in 2012.  They want us back, and they don't care if they have to wreck the state to do it.