#NCGOP: Leadership races starting to get crowded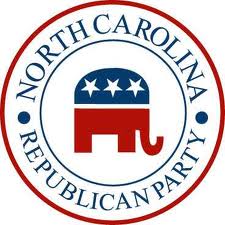 What WAS looking like a coronation of two establishment placeholders this summer is now looking like a real-life bona fide competition.
The retirement of state GOP chairman Claude Pope created an opening at the top of the food chain.  The boys in the smoke-filled back room told us a while back that they had the situation under control.  Current vice chairman Carolyn Justice would be running for reelection, and SOMEBODY named Craig Collins would be running for state chairman.
Hasan Harnett — a close ally of Charlotte-area Tea Party favorite Vince Coakley –– threw his hat in the ring for chairman as an outsider.  Today, we've received word that Lenoir County GOP chairman and Kinston resident Michelle Nix is jumping in to the vice-chairman's race.  Nix has a lot of street cred with Tea Party and Liberty activists in the NCGOP. 
A.J. Daoud is still floating around out there as a possible, last-minute surprise candidate for chairman.  The 6th district GOP chairman — and unsuccessful 2012 candidate for Secretary of State — has also piqued the interests of a lot of grassroots activists across the state.  Daoud has been quiet about the state-level race.  He's given indications that he is only seeking reelection to the 6th district post.  But he has been running radio ads in markets outside the 6th congressional district, and a "Draft A.J." Facebook page has popped up.