NCGOP campaign operatives bring back memories of 2008 GOP disasters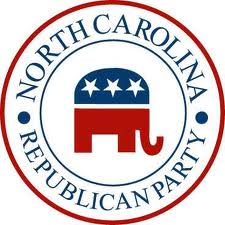 We've got a historic chance to retake the governor's office in 2012.  The NCGOP is staffing its command center with folks tied to some forgettable campaigns.  Take Pat McCrory's gubernatorial campaign, for instance:
The former executive director of the N.C. Republican Party is taking the helm of Pat McCrory's campaign for governor.

Russell Peck led the state party for before stepping down after Chairman Robin Hayes took control. Since then, Peck has worked as director of external affairs for America's Natural Gas Alliance.

Peck's previous experience includes a stint with the Republican National Committee in New Jersey during the 2009 governor's race and roles with John McCain's 2008 campaign in Florida and North Carolina. Peck — like his replacement at the state party, executive director Scott Laster — has deep Florida GOP roots, working an an intern to Gov. Jeb Bush and a transition team member for Gov. Charlie Crist, as well as for the Republican Party of Florida.
First of all — we can't find  anyone actually from North Carolina to run the state party or the governor's race?  Nobody?  Next — They're touting Peck's campaign work for McCain in 2008 in North Carolina and Florida.   (McCain lost both states, by the way.)  Also, there was NO North Carolina operation for McCain.  The McCain 2008 web site directed all campaign supporters in North Carolina to a Florida address and telephone number.  Charlie Crist was a big liberal who ended up leaving the GOP while in office.
The state party chairman, Robin Hayes, got blown out by the less-than-dynamic Larry Kissell in 2008.  McCrory's campaign spokesman, Brian Nick,  is a veteran of the disastrous 2006 campaign cycle at the National Republican Senatorial Committee, the less-than-dynamic tenure and campaign of U.S. Senator Elizabeth Dole, and the spectacular 2008 GOP gubernatorial campaign of Bill Graham.
This is a BIG election for the state and the country.  A lot of us are trying hard to forget 2008.    A lot of us would sure like to see SOMEBODY out there in a position of leadership who has a recent close association with a winning campaign.