#ncga: Solar goons score big, get payoff from NCGOPe in NC House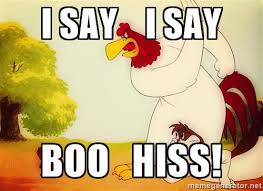 The NCGOPe dominated North Carolina House dropped all pretenses of conservatism today and rammed through the subsidized solar lobby's wildest fantasy today by a vote of 108-11.   HB589 is sooooooo bad that it has The Daily Haymaker, The John Locke Foundation AND Civitas all throwing rocks at it.  (In case you didn't realize, it's a real rarity to find those three entities all on the same page.) 
Solar has such a bad business model that it cannot survive without government subsidies.  It's too expensive and too unreliable.  Every facet of the solar energy process screams waste and cronyism.  (No wonder it is being received so enthusiastically in Raleigh.) 
Civitas's Francis DeLuca came out swinging pretty hard against this travesty: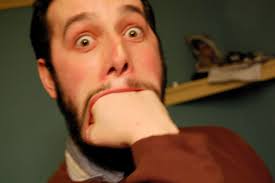 North Carolina House Bill 589, Competitive Energy Solutions for NC, is anything but competitive or a solution. It is a lobbyists' dream bill with something for everyone – right down to a set aside for environmental non-profit NCGREENPOWER. The bill, while purportedly being about "renewables," is almost 100 percent dedicated to promoting solar power. A search of the bill turns up no mention of wind and only a brief mention of swine and poultry waste energy generation: not much in the way of renewables except for solar.


Rather than bore you with trivial information about "rate making" and "avoided costs," I am going to just give you the big reasons this bill should be shelved. If any action is to be taken, it should be turned into a study committee bill for the 2018 short session and given the proper time for full debate and consideration.

HB 589 is a massive step and could negatively impact NC utility customers for years to come. Duke Energy has already filed for a rate increase this year that would cause residential customer rates to go up 16.7 percent. There is also talk the company will ask for another double-digit increase next year.  

Also troubling is an entirely new program, the Solar Rebate Program on page 17 of the bill. This program is very similar to the expired tax credits NC was offering, except in this case instead of the taxpayer paying for them, it will be utility customers paying through their electric bills. It is not unlike the Affordable Care Act method of charging some insurance customers more to offer subsidies to other insurance customers. In this case, residents who are not installing solar are subsidizing those who are installing solar.[…]
These "rebates" — SUBSIDIES — will be offered to residential AND retail customers.  You and I will be paying for Food Lion and Wal-Mart, among others, to go solar.
MORE: 
[…]This will be in addition to the continued impact of the REP charges.In 2016 Duke, per a recent filing with the North Carolina Utility Commission (NCUC), had 20 days during which the company had more power available on the Duke Progress system than it could use. This power was sold at a loss to another system.

This means customers of Duke Progress (the eastern half of the state, where most of the solar is located) subsidized other customers. Duke also stated that solar requirements have cost customers over a billion dollars extra. Can we afford more solar?

[…] I will leave you with two more data points to consider when pondering North Carolinas energy future.

North Carolina has repeatedly failed to land a large manufacturing facility in recent years. Could this be because we have utility rates that are rising and the renewable mandate in the Southeast? None of our neighboring states have this. South Carolina recently landed a Volvo manufacturing plant by giving the manufacturer a reduced rate on electricity.
[…]While NC is not in the top ten of "potential" solar power, we are the number two in installed solar. Remember, every installed solar-generating facility must have a backup generating facility, usually fossil fueled. Because the backup facility is not run at optimum efficiency, due to varying solar facility output, it usually puts out more pollution than another facility operating continuously.[…]
Reps. John Szoka (R- Cumberland), Dean Arp (R-Union) and Sam Watford (R-Davidson) are the lead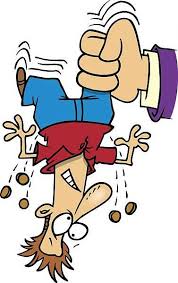 sponsors of this travesty.  The eleven courageous, sensible folks who voted NO on this bill were: Reps. Blackwell, Blust, Boswell, Brody,  Cleveland, Collins, Dixon, Ford, Millis, Pittman and Speciale.  (Wait, Jimmy Dixon?  He must have been  confused or something.   Kelly Hastings — *Surprise, Surprise* — took a walk on this vote.)    
We wrote earlier about the provision that allows folks not blessed by the Utilities Commissions AS UTILITIES to sell power.  That certainly opens the door for folks, like, say, those developers who have passed out all that campaign moolah on Jones Street to win the right to build schools with solar panels on top of them financed by public money, to turn around and directly sell the electricity produced at those buildings to others in the community. 
Pockets got lined.  Pols got paid.   So, everybody with a fat bank account and a bunch of lobbyists WINS with this bill.  Those of us who work hard and play by the rules will be stuck with THE FINAL BILL.
Just like in DC, YOU DON'T MATTER UNLESS YOU WRITE THE BIGGEST CHECK.  
Isn't it remarkable how this era in Raleigh began as "a conservative revolution," but has turned into a government-growing graft-fest  that rivals what we saw in the darkest Democrat years?