#ncga: Moore County in the House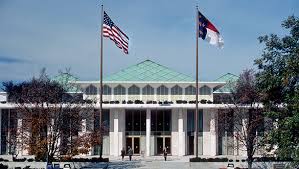 Jamie Boles is busy representin' the Golf Capital of The World in the NC General Assembly.  He's introduced a bill allowing the county commissioners to redistrict themselves. Boles has introduced another piece of legislation that is sure to have some tongues wagging:
A BILL TO BE ENTITLED  AN ACT TO AUTHORIZE MOORE COUNTY TO LEVY AN ADDITIONAL  OCCUPANCY TAX.
Note the word "additional."   The Boles bill appears to DOUBLE the existing local hotel occupancy tax from three percent to six percent.  THAT is on top of any other applicable state and federal taxes and fees.
Occupancy taxes are popular with local pols because they hit visitors and NOT local folks who are registered to vote for said politician.  But these taxes DO affect the cost of doing business, and CAN chase potential hotel guests to other counties or other lodging options.  And you ARE raising the cost of doing business in a manner that affects all kinds of locally-based employees and contractors of said hotel / motel.
Yep.  We've got our Republican legislator, and surely our all-Republican county board behind this tax increase.