Roy Cooper has been ruling our state, trampling on our personal freedoms, and wrecking our state economy by decree for over a year now. Our GOP majority on Jones Street has been eerily silent about the whole thing.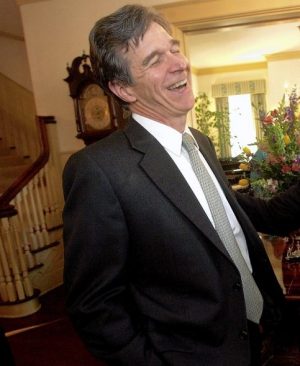 We've had basically no checks nor balances on that imbecile Cooper for over a year.  That doofus has basically ignored the legislature AND The Council of State while issuing nearly 80 economy-crippling, rights-trampling executive orders.   (Yet The General Assembly has been in session for SOME REASON.)
Could it be that the NCGOPe — dominated by statist Tilli$$$ Republicans — sat on their hands and kept quiet because they hoped for some success for Cooper?  It's a known fact that these people HATE the church-goers and conservatives in the party soooooooooo much that they'd aid and abet Cooper's reelection.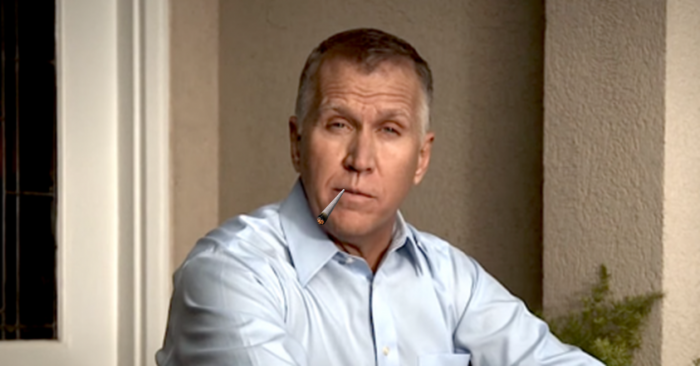 Now that the nation is in an uproar over lockdown mania, and other states's legislators are making moves, our folks in Raleigh have decided to get off their duffs and DO SOMETHING:
A group of Republicans in the North Carolina state House on Wednesday introduced a bill seeking to clarify the governor's powers under a state of emergency. 

North Carolina House Majority Leader John Bell (R), along with House Rules Chairman Destin Hall (R) and GOP Reps. Keith Kidwell and Tim Moffitt, introduced on Wednesday the Emergency Powers Accountability Act, which they wrote in a press release aims to "strengthen and clarify current law to require approval from a majority of the Council of State for emergency actions taken by the Governor." 

Under the proposed legislation, the governor would be required to seek support from the Council of State, which includes 10 senior executive offices of the state government, when issuing a statewide emergency declaration that is expected to last longer than 30 days.

The lawmakers unveiled the legislation on the one-year anniversary of Gov. Roy Cooper's (D) executive order declaring a state of emergency at the start of the coronavirus pandemic. 

The declaration last year, along with subsequent stay-at-home orders and other restrictions on businesses and activities in the state, have prompted continued criticism from North Carolina Republicans, who argue that Cooper has acted with absolute power in the state amid the public health crisis. 

But Bell in a press conference with the other Republicans said that the legislation was "not a Republican or Democrat issue." 

"We can all agree that COVID-19 has required emergency action. However, the current law granting these emergency powers was simply not written with today's challenges in mind," the state House leader explained. "Our bill will clarify the law to encourage greater bipartisan consensus and ensure stronger oversight and accountability." 

In a press release Wednesday, the lawmakers argued that Cooper has abused his power "by dictating what businesses can open, how schools can operate and where and when people can gather – without following statutory mandates to consult with the Council of State." 

Cooper asked the North Carolina Council of State for approval for his first shut down order in March 2020. But the governor did not do so for subsequent orders after members of the council raised questions on his emergency powers, the Republicans argued Wednesday.

"Unfortunately, the Governor has chosen to disregard the statutory requirement that mandates him to consult with the Council of State," Kidwell said. "This has allowed him to unilaterally shut down businesses, close schools, and severely limit the lives of North Carolinians through his executive orders." 

"Clearly, this is not how a representative republic works," Kidwell added.

Cooper's press secretary, Dory MacMillan, said in a statement to The Hill that the governor plans on reviewing the bill, but expressed concern about "legislation that could make it difficult to quickly and effectively respond in an emergency." […]
Seriously.  Has ANYONE seen ANYTHING remotely "effective" in the methods Cooper has used to "manage" this pandemic?  (I guess it depends on your POV on the word "effective."  If Coop's mission is to clamp down on personal freedoms and wreck the state's economy, I'd say the Doofus has been damn effective.)
MORE:
Cooper late last month eased some of the state's coronavirus restrictionsin an executive order, including lifting a mandatory 10 p.m. to 5 a.m. curfew. The order also increased the number of people who can gather indoors from 10 people to 25 and has also allowed some indoor businesses to operate at 30 percent capacity up to 250 people.