#ncga: Brent Jackson gets his day in court. (And it doesn't sound like it was fun.)
I don't know how this one slipped by us.  But this comes courtesy of a leftist union web site called "Payday Report":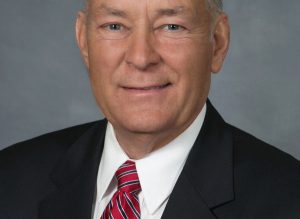 North Carolina State Senator Brent Jackson (R-Sampson), the powerful co-chairman of the state Senate Appropriations Committee, has settled out of court with seven former guestworkers at his farm in Autryville, N.C. to the tune of just under $100,000.
"Guest workers" is lefty-speak for those folks who come across The Rio Grande to work and live in our fair state.  (They're going home after they're done working. Got it?) MORE: 
The settlement, which was approved by U.S. District Court Judge James Dever on January 20, allocates $50,000 to the seven named plaintiffs, $40,000 to cover legal expenses, and another $6,950 to be paid into a class action fund for former farmworkers who "file a valid claim" against the farm. Those non-named workers have four months to file such a claim.

As part of the settlement, the seven workers named acknowledged they are "ineligible for rehire" at the farm due to "irreconcilable differences" with the Jacksons.

The workers, all of whom came to North Carolina from Mexico through the H-2A guest worker visa program, alleged wage theft by the Jackson Farming Company, of which Jackson is the president and his son Rodney is a senior vice president. "We began to notice that [Rodney Jackson] and the supervisor would steal our wages by punching us out for anything they could—changing fields, waiting for equipment to come, or our water breaks," Valentin Alvarado-Hernandez, one of the plaintiffs, wrote in a letter last year. "Little by little, this added up, and over the season, he stole thousands of dollars from our wages."

After the initial lawsuit was filed in 2015, the workers said, an employee of the farm called them and threatened to blacklist them. None of the seven were brought back the next year, and the lawsuit was amended to include claims of retaliation.
This next part is a huge face-palm moment: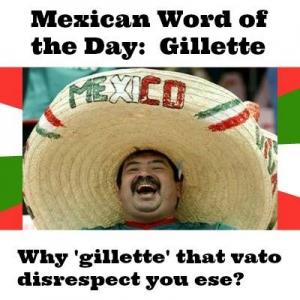 "The allegations made against Sen. Brent Jackson are a reminder that farmworkers remain among the most exploited and vulnerable workers in our state," North Carolina AFL-CIO secretary-treasurer MaryBe McMillan said in a statement. "Let the settlement of those claims also serve as a reminder that working in unions gives people the strength to challenge injustice in the workplace and to show that no boss, not even a powerful state senator, is above the law."
The AFL-CIO?  Really? WHY give these people an opening?
[…]

This wasn't the first time the Jackson Farming Company had legal action brought against it. In 1998, a guestworker named J. Carmen Fuentes suffered a heatstroke, but never received medical attention and fell into a permanent vegetative state; the Jacksons were later ordered to pay for Fuentes' care for the rest of his life. And in 2004, another former worker named Julio Cesar Guerrero said that after he filed an OSHA complaint against the farm for forcing workers to run after water on a moving truck with their mouths under a spigot, he was written up and then fired.[…]
(*Ooooof.*)  Oy, vey. OMG.  (*SMDH*)
[…] In November, a U.S. Department of Labor official said that after an eight-month investigation in 2015, the Jackson Farming Company was "found in violation of recordkeeping, disclosure, and wage statement provisions, as well as violations resulting from failure to pay the minimum prevailing wage under the H-2A regulations," and the farm was ordered to pay a total of $2,180 in back wages to twenty-one workers.

[…]

Let's see:  Fletcher Hartsell, Chad Barefoot, Bill Rabon, and now Brent Jackson.  I am willing to bet that Jason Saine, Kelly Hastings, David Lewis (Where IS that ethics complaint, anyway?), Nelson Dollar and Tim Moore are now developing a great appreciation for the Senate Republican Caucus.