NC GOV 2012 debates: WHY NOT include Barbara Howe?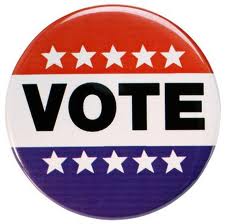 Word has come out that the the Democrat and Republican candidates for North Carolina governor have agreed to two televised debates in October.   The events — to be held on THE SAME DAYS as the presidential debates — are to be sponsored by the NC Association of Broadcasters.
I noticed that ONE NAME in particular is missing from the news reports about the debates — Libertarian nominee Barbara Howe.  Recent polls show her pulling anywhere from 5 percent to 9 percent in the race for governor.  (THAT is the best performance of ANY Libertarian candidate for major office in North Carolina EVER.)  
With numbers like that, it is safe to say that she is a significant player in the race.  Why exclude her from the debate?  Why would the NCAB cave in to this protective action for the two major party establishments?  I thought their mission was all about informing and educating the populace — not protecting the party establishments. 
Libertarian Mike Munger got to participate in debates in 2008.  He offered up some eloquence on limited government.  (The two major party candidates in the gubernatorial race NEED some help in the limited government area.)
I am sure the ruling class Republicans are scared that giving Howe a platform will peel more of the party base away from McCrory.
  Again, the Libertarians only make up 0.26% of the total number of registered voters in the state.  Howe is polling between 5 percent and 9 percent.  It's clear that voters tied to other parties are giving libertarianism some serious consideration.  Howe's strength is tied directly to the failure of the two major parties.
The broadcasters need to include ALL candidates for governor in the debates, in order for the events to be legitimate.   Including Howe in the debates could very well force Pat and Walter to stop talking about "Hoo Pays Pat?' and related nonsense, and to talk more seriously about the state's economy — clearly the most pressing issue out there.