NC-09: New Robeson elections board chairman donated repeatedly to McCready in 2017, 2018
Roy Cooper can't always be counted on to do the ethical thing.  (See The Atlantic Coast Pipeline and Josh Malcolm as examples.) His choice for Robeson County board of elections chairman may be yet another example of his crossing an ethical line. 
Robeson County is in the middle of The Ninth Congressional District — which is now in turmoil over the Dan McCready / Mark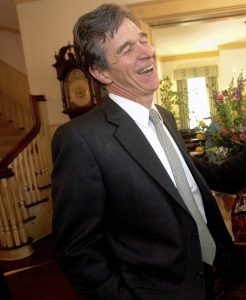 Harris race.  There is also  a district court race in Robeson County that could not be certified, thanks to allegations of foul play.
Lumberton attorney Tiffany Peguise Powers (D) has long been a political ally of former, yet controversial, county and state board member Josh Malcolm.  They served together on the county board at one point.  When Malcolm got elevated to the state board,  Powers became the Democrats' sole "brains" and field general on the Robeson County board.    (She was on the Robeson board during the 2018 campaign.)
State Republicans should be concerned about what happens in Robeson County.  Many an election has been stolen from them over the decades in this county run by an iron-fisted, highly-effective Democrat machine.
With the latest state elections board turmoil satisfied, it has been announced that Powers has been elevated to chairman of The Robeson County board of elections.  
The problem?  Powers is a highly-partisan Democrat who may very well violate the anti-electioneering requirement that recently sunk a number of recent nominees to the state board of elections.  And with the cloud currently hanging over this congressional district, it might be nice to wipe away any potential ethical clouds.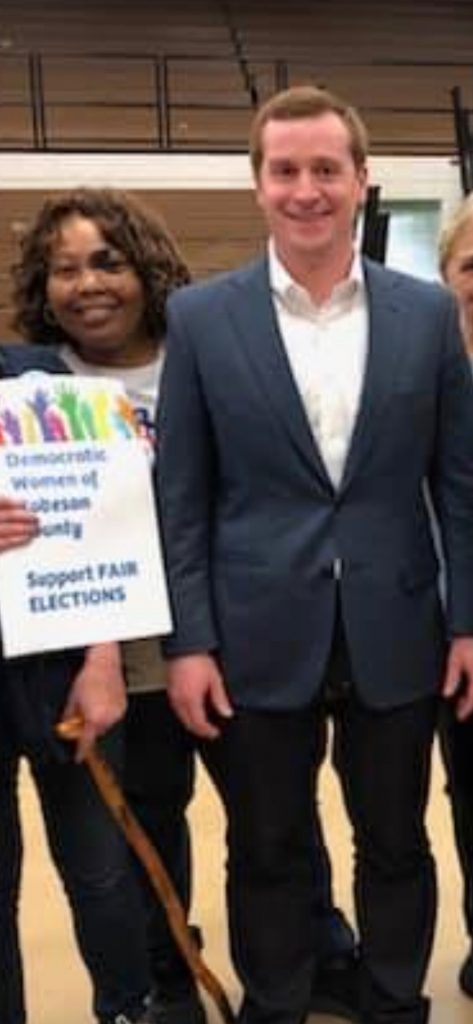 A few of those appear to hang over Mrs. Peguise-Powers.  First, sources report that Powers was indeed a guest, along with then -Robeson DA candidate Matt Scott, at a political powwow hosted during the 2018 campaign at the home of Democrat power-broker and former White House chief of staff Erskine Bowles.  Dan McCready was reportedly present at this meeting.
Second, a search of FEC records indicate a long history of financial support by Peguise-Powers of Democrat candidates — including Dan  McCready in 2018.  (We found 100 donations by Peguise-Powers to Democrat federal candidates just in the 2017-2018 election cycle alone.)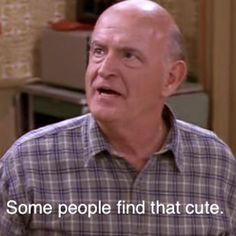 FEC records show Peguise-Powers made FOUR contributions to Dan McCready's campaign between June 2017 and  September 2018.  The largest shown was for $500 in June 2017.  (Powers was serving on the county elections board at the time.) 
There are specific state regulations against electioneering by board of elections members.  You can't do any of that for at least four years before joining the board of elections.  (And you certainly can't do it while serving on the board.)
At least four nominees for the state board — two from each party — were rejected because of them.   
NO WONDER the media and the DEMs only want to talk about Bladen County.