'Naw, occifer. I'm not drunk. I'm a legislator. With a rock in my shoe.'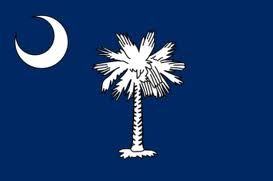 If you've ever wondered about some of the pure craziness that comes out of the legislatures here in the Carolinas — the latest saga involving SC Democrat state Rep. Ted Vick may offer a clue:
A South Carolina state representative has been arrested on the Statehouse grounds and charged with driving under the influence, his second such charge in less than a year, but his lawyer said his client was not impaired.

State Rep. Ted Vick, D-Chesterfield, was arrested at around 11 p.m. Tuesday by the Bureau of Protective Services, according to Department of Public Safety spokeswoman Sherri Iacobelli (YAK'-a-bel-ee).

An officer saw Vick stumbling as he walked into a parking garage on the Statehouse grounds in Columbia. Vick got into his car and hit a cone before the officer could catch up and ask him to stop.

Vick smelled like alcohol and refused field sobriety tests, according to an incident report. The officer called for backup, and Vick was eventually placed into handcuffs and taken to the Richland County jail, authorities said.

But Vick's lawyer, fellow Rep. Todd Rutherford, said Vick was not impaired. Vick was walking funny because he had a rock in his shoe, said Rutherford, D-Columbia.
I wonder if Rutherford actually got those words out while maintaining a straight face.  I've heard lawyers spout some BS before — but THAT ONE deserves some kind of special recognition.   Rock in my shoe.  I have to remember that one.  MORE: 
"The way he walks does not dictate the way you drive. And he only saw him driving 20 feet," Rutherford said.

There is no audio or video of the arrest and Vick drives a large pickup truck that can be difficult to maneuver in some of the tight spaces in the Statehouse garage, Rutherford said.

"Ted was not intoxicated. He was not drunk. He was not impaired. I have never in all my years seen anybody stopped by an officer on foot in a parking garage," Rutherford said.

Vick was released from jail after several hours.

While the Statehouse is in session, South Carolina lawmakers are typically in Columbia Tuesday through Thursday. According to an incident report, Vick told officers he had two glasses of wine during dinner at a Brazilian steakhouse in downtown Columbia earlier Tuesday night.

When an officer asked Vick if he typically would feel comfortable in his current state, Vick said, "No, I have drivers," according to an arrest report. Officers said Vick refused to take a breath test at the jail.

Vick, a businessman and lieutenant colonel in the South Carolina Army National Guard, withdrew from a congressional race last year after a DUI arrest but was re-elected to a fifth term in the Statehouse. According to a police report from that May 2012 arrest, an officer stopped Vick at around 1 a.m. for allegedly speeding and reported that the car smelled of alcohol and that Vick's eyes were glazed over.

Vick refused field sobriety tests. Also in the car with him was a 21-year-old University of South Carolina student, who told police she had met Vick at a nearby bar and was getting a ride home from him. He also had a .380 pistol in his pocket and a concealed weapons permit that had expired in 2007. That case is still pending.