MSNBC, the Woodhouses, and Colon Campbell gets let down by Nelson Dollar
Here's one disappointed young man: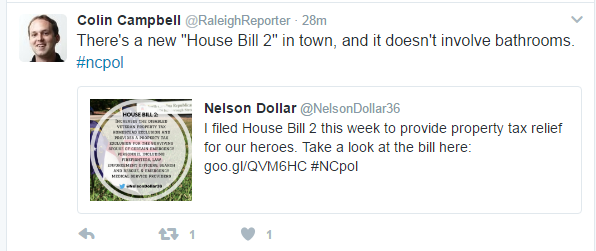 For a guy who has made his living chlllin' 'round the urinals, that had to be hard to take!
But fear not, young Mr. Campbell had the Woodhouse boys on MSNBC to soothe his woes: 
N.C. Republican Party executive director Dallas Woodhouse said Thursday that voter fraud concerns in North Carolina illustrate the need for President Donald Trump's investigation into the issue.

Woodhouse appeared on MSNBC Thursday morning in another dueling brothers segment with Brad Woodhouse, his liberal sibling who leads the advocacy group Americans United for Change. The Woodhouses were asked about Trump's plan to investigate "widespread" voter fraud and the president's false claims that millions of people voted illegally in last year's election. […] 
Ah, young urinal lurker, you have learned the art of editorializing in the middle of a hard news story so well. The smear-masters in your newsroom must be sooo proud of you. MORE: 
Dallas Woodhouse, who led N.C. Republicans in a series of voter fraud complaints after a close governor's race, said he thinks the probe is a good idea.

"Look, I just think this is something that needs to be looked at," he said. "Let's provide some confidence to the system."

Woodhouse said he's seen evidence of problems in North Carolina. "We've seen voter fraud in North Carolina, it may not be widespread," he said. "We've had two local elections that were thrown out for vote buying and fraud."

Last year, five towns in the state held do-overs of their municipal elections after the State Board of Elections ruled that there was "evidence of irregularities sufficient to cast doubt on the outcome."

The incidents were minor: In Trinity, a city council race was tied and someone complained that one of the voters had moved outside city limits. In Benson, some voters were given ballots for the wrong town commissioner district.

Losing candidates filed accusations of vote-buying in a Lumberton town council race, prompting a second election there in March. The 2016 allegations there were not specific, but previous vote-buying claims alleged that a campaign had given voters $5 vouchers for meals at a Huddle House restaurant.
Okay, this bit of fake news has veered into my neck of the woods.  First of all — SURPRISE! — young Colon and his mentors at The N&O are telling you only a part of the story.  In 2007, 2011, AND 2015 there were vote fraud complaints in one Lumberton city council race that is predominantly Native American.  The State Board got involved.  Do-over races and recounts abounded.  The SBI got called in.  There was also a serious vote-fraud scandal in the Pembroke mayor's race — another locality that is predominantly Native American and Democ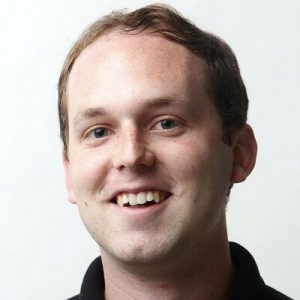 rat.  So, there is a bit more to the story than young Colon is telling you about.
It seems EVERY YEAR something fishy occurs with elections in Robeson County.  In 1994, a congressional committee came down to Robeson County for a formal investigation of cheating in that year's congressional race!
But bringing up Robeson County does put a kink in Dallas's argument.   Richard Burr, Donald Trump AND Pat McCrory all won Robeson County in 2016.  THAT is a first-ever — president, senator, and governor — for Robeson Republicans in one election.
[…] Nearly all of the NC GOP's complaints after the November elections were rejected by the State Board of Elections for being filed too late, and they did not involve enough votes to affect the outcome of the close race between Pat McCrory and Roy Cooper.

On MSNBC Thursday, Brad Woodhouse criticized his brother's actions in the governor's race. "Your efforts in North Carolina on voter fraud were nothing more than a documented attempt to suppress the votes of African-Americans and young people," he said.

The N.C. Democratic Party issued a statement about Dallas Woodhouse's comments on Thursday afternoon.

"President Trump's bizarre claims of massive voter fraud have been refuted by independent experts and condemned by leaders in both parties," spokesman Mike Gwin said. "Given the NC GOP's track record of using imagined fraud to justify voter suppression, Dallas' comments in support of President Trump's wild goose chase shouldn't come as a surprise to anyone."
Why isn't ANYBODY asking this punk Brad Woodhouse about hiring thugs to intimidate and assault old people at Trump rallies last year?  There IS video evidence. That IS stuff that warrants an investigation.  
If these voter fraud allegat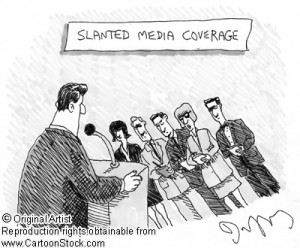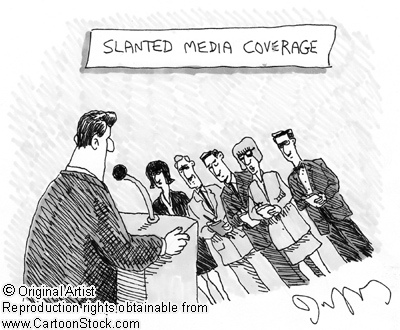 ions really are such bunk, why not shut up and let the investigation happen?  They should be proven as bunk in short order, and the libs and their driveby FAKE NEWS comrades can have one more thing in their arsenal.
Methinks Colon and his comrades are mighty frightened about what really could turn up in a serious vote integrity investigation.