MeckGOP learned nothing / nade / nichts from 2018 wipeout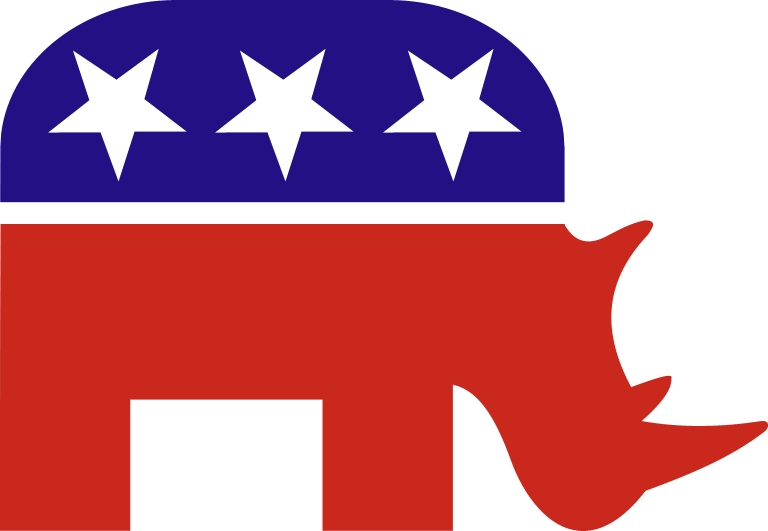 When the smoke finally cleared from the November 2018 vote, state senator Dan Bishop — a solid conservative, FWIW — was the last significant elected Republican in Mecklenburg County left standing.  The MeckGOP lost all three county commissioners it had prior to election day.  It lost its entire delegation to Raleigh (except Bishop).   It won a local Superior Court race and a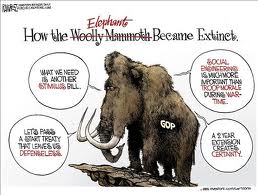 couple of local district court matchups (but lost a lot more).   MeckGOP is on the losing end of a 9-2 partisan split on the Charlotte City Council.  (One of those two Republicans made a huge deal about how the GOP needs to reach out more often to progressives.)  So, in other words, Mecklenburg County Republicans are pretty much spectators in their county's political arena. 
Know what the amazing part is?  The county party's current leadership is actually running for reelection touting their "successes."   Here's a video by the county chairman and vice chairman, who are apparently running as a ticket.  They describe 2018 as an "unfortunate" blip on the radar — a fluke, if you will.  *But, hey, we got the Republican National Convention!*
(To most Charlotte area voters, the RNC 2020 convention will be like any other convention, Hornets or Panthers game that crowds the restaurants and clogs the roads.  It's not a selling point. )
The current chairman, Mr. Turner, describes the local party's "principles and values" as including "diversity of thought" and "political freedom."  *No need to worry about that pesky platform, folks.*
Apparently, that dynamic duo is facing a stiff challenge to their reelection by unsuccessful Charlotte city council candidate John Powell.  
You can tell a lot about a politico by the figures they say they most admire.  After reviewing Powell's social media, it's pretty clear that he's pretty doggone impressed with John McCain and John Kasich.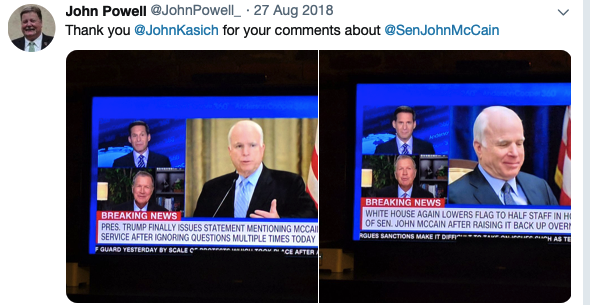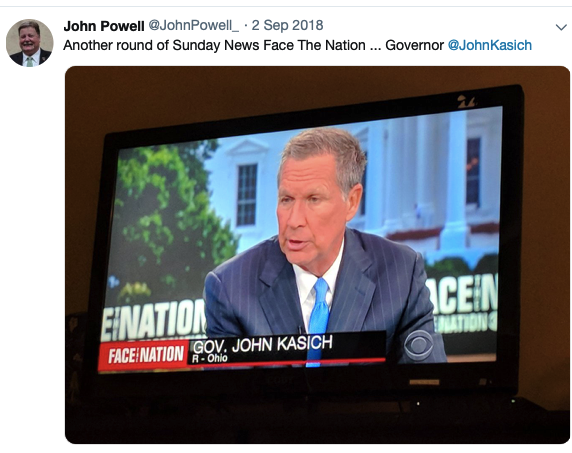 Sooooo –  it looks like you folks in Mecklenburg are going to have a choice between  two candidates for chairman who are running at break-neck speed to the left side of the political spectrum.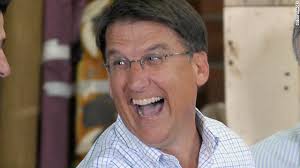 Democrats have had success by hijacking themes and ideals that have traditionally been in the Republican wheelhouse.  John Kerry went to Vietnam (in case you hadn't heard).  Democrats made a big deal out of recruiting military vets in 2016 and 2018 to run for office.  Grier Martin and Jeff Jackson will beat you over the head with their National Guard / Reserve service.  Dan McCready bombarded Ninth District voters with photos of him in his Marine uniform.
Democrats had great success in Mecklenburg County standing with the grassroots against government heavy-handedness.  Thom Tillis and Pat McCrory shoved toll roads down the throats of county citizens.  Most of the GOP legislative delegation to Raleigh went along with them.  Roy Cooper blasted the toll deal in 2016.  Many of the Democrats who won General Assembly seats in Mecklenburg in 2018 did the same.
Why is it that when Democrats have a bad year, they make up for it by posing as Republicans, but Republicans think they have to move to the left and keep running that way? 
Mecklenburg Republicans had a horrendous 2018.  And they are seriously considering sticking with who brought them to that dance.  Unfortunately, their alternative is just another flavor of vanilla.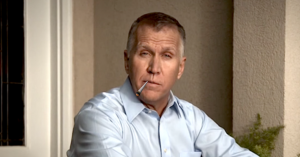 Dan Bishop is a principled man who stands his ground.  He still has a job — unlike so many of the county's RINOs.  Dan Forest, another Mecklenburg product, won two statewide races as a principled conservative.  Most of the GOP's successes in this state have come from leaders who talk  a conservative game and actually try to implement a conservative game-plan. 
The people are so tired of being lied to and sold-out — and having to spend their election days choosing between two slight variations of taxing, spending, and corruption.