McCrory's Commerce Make-Over: Is it really all that different from what we already have?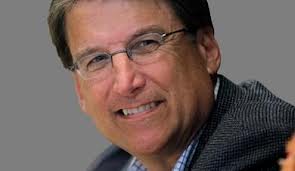 We got treated to a "major" announcement from Gov. Pat and his team in Burlington yesterday.  The administration will be creating a new non-profit to handle a lot of the economic development work that has been handled within the state Department of Commerce's bureaucracy:
[…] The overhaul, designed to get the private sector more involved in luring new businesses to the state, is similar to efforts undertaken by several other Republican governors in recent years.

It would basically gut the state's Commerce Department, shifting much of the work done there to a new public-private partnership tasked with negotiating corporate economic incentives packages, boosting the state's imports and exports and promoting travel and tourism.

The partnership would use taxpayer money, and be governed by a board of directors that would be led by the governor and include several state legislators as well as businessmen. McCrory said the agency would make North Carolina both more nimble and more aggressive in pursuing jobs. […]
It makes my heart go pitter-patter to hear government officials talking about privatization.  But I think our leaders need to take a good hard look at this before making the leap.