"Let's play CHANGE THE SUBJECT!"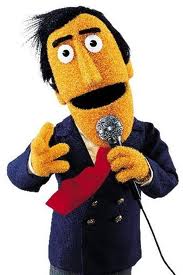 All of us have things that we REALLY don't  want to talk about.  State Democrats DON'T want to talk about Barry Obama, John Edwards, David Parker, Jay Parmley, the economy.
13th congressional district GOP nominee George Holding DOES NOT want to talk about the John Edwards verdict.  (Holding is the former US attorney who oversaw much of the Edwards probe.)
State House speaker Thom Tillis DOES NOT want to talk about lobbyists and his staffers who love them.
All of these folks are desperately trying to CHANGE THE SUBJECT.  (Of course, their opponents are all trying to STAY ON TOPIC.)
Tillis was at this weekend's NCGOP convention in Greensboro promising the party faithful some overrides of Lame Duck Bev's vetoes.
Today,  NC Democrat HQ  is making hay out of a report that the legislature's Ethics Committee will not be looking into the affairs between Tillis staffers and lobbyists.  The ethics committee said it did not have authority to probe staffers and lobbyists.  That seems right.  The state Ethics Commission does, though, and they have not yet announced anything on the matter.
It's interesting that the crotch-punchers are touting ethics and proper behavior in the wake of all of the reporting on the hijinks in their own offices.  (This is what you DO when you have NOTHING else to hang your hat on.)
The whole gay sex harassment thing should be back in the headlines soon. The alleged victim has reportedly retained counsel.