Lemons paid fines for his Harnett GOP screwups with NCGOP cash
This story just keeps getting, um, better.
We've  told you about how NCGOP treasurer Jason Lemons — current Harnett County school board chairman and college buddy of David Lewis, Dee Stewart, and Dallas Woodhouse — has been serving as treasurer of the state Republican Party despite his numerous expensive screwups handling the finances of lower-level GOP organizations.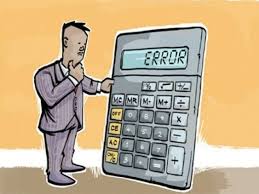 Our last report detailed how the Harnett GOP is on  a payment plan with the NC State Board of Elections to pay off the fines incurred during Lemons's tenure as treasurer of the Harnett GOP.   The Harnett group is stuck paying the fines incurred by Lemons even after Lemons has left the Harnett treasurer post.
Now, according to state elections board records, it appears the NCGOP sent the Harnett GOP the money to pay the fines incurred by Lemons.  Lemons, as you know, is the treasurer of the NCGOP and therefore would be cutting any checks sent out by that organization.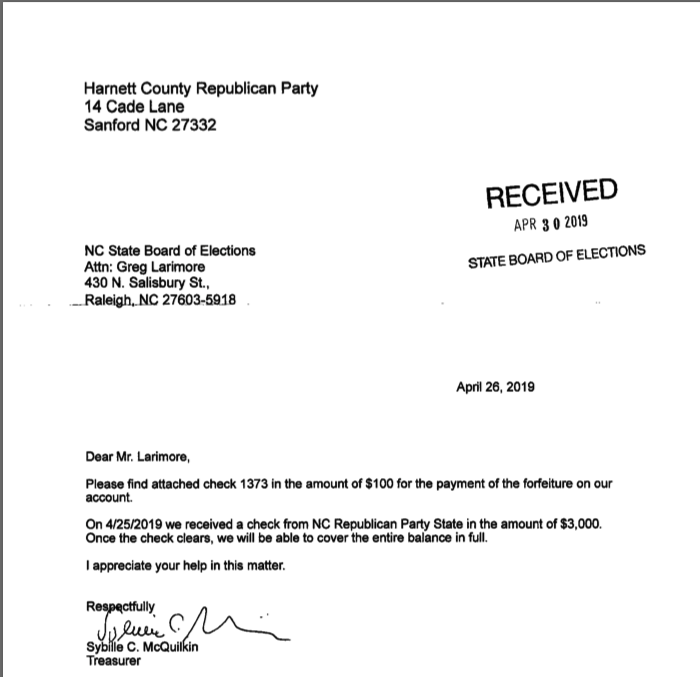 Sooooooo — is everyone in the NCGOP hierarchy OK-FINE with Lemons sending state party money down to Harnett County to pay off fines incurred by Lemons when he worked there?  Who at NCGOP authorized this?  Has this been done before?
And while we're at it,  WHO on the NCGOP staff sent the screenshot — mentioned in the Hayes indictment — to Robin and his co-conspirators?