Kane: Whatley cabal gouging delegates to shut out grassroots at convention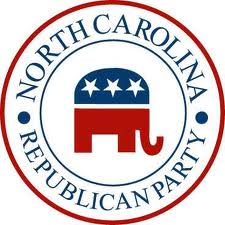 Raleigh businessman John Kane, candidate for NCGOP state chairman, has released a new video venting some of what he calls "righteous anger" at the tactics of state convention organizers.
According to Kane, the state party — led by his opponent Michael Whatley — is charging the highest-ever delegate fee for participating in the official business activities at the convention.   Kane estimates that delegates from locales furthest away from Greensboro will have to shell out: $75 for a delegate fee, a transaction fee, and hotel, food and gas costs — making attendance a mighty expensive proposition for some.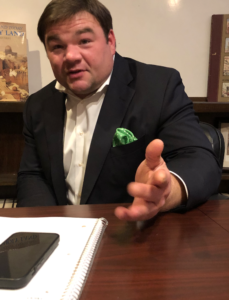 In the video, Kane refers to the party's Plan of Organization.  That document describes delegate fees as a means to cover costs of conducting official business, and states that the convention is not meant to be a major fundraiser.  It's one thing – Kane says – to charge big for attending "fancy dinners," but another altogether to charge for voting for state chairman and other party business:
[…] "How can you justify charging the most for a state convention that has ever been charged? It's being done for one reason: to prevent people with less means from participating in our party. There is no other justification." […]
In the video, Kane references the 2021 party budget documents.

To translate:  The state party budgeted $65,000 for the state convention.  The actual cost of the convention was $447,399.85.  The party took in $850,737.50 in revenue for a profit of $403,337.65.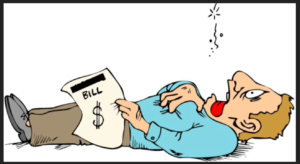 In other words, the 2021 fees did a lot more than simply cover the convention costs.  Their exorbitance created a nice profit at the expense of the Outside-the-Beltline crowd.
Kane also compares the situation to the Republican National Convention. Delegate fees are charged.  But if you don't pay the fees, you can still attend and vote on party business.  You just can't attend what Kane calls "the fancy dinners."