Is Tim Lea playing TOO nice with Democrats?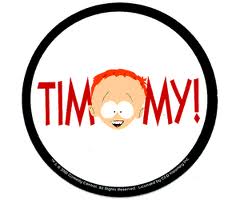 I never cease to be amazed by some of the things said and done by allegedly Republican Moore County commissioner Tim Lea.
For the last several months, Lea has been engaged in guerrilla warfare against his fellow commissioners –attempting to set them up and publicly embarrass them at every turn. He single-handedly killed off an exploratory development effort in Carthage by Bojangles restaurants and orchestrated a gossip campaign insinuating a dirty deal / conspiracy involving his rival and fellow commissioner Larry Caddell, the Moore County War Memorial, and Bojangles's corporate offices.  The hubbub resulting from Lea's scheming forced the Bojangles CEO to author an open letter denying ANY kind of conspiracy and threatening a lawsuit if the gossip and media slander campaign continued.
Richard Morgan went down in infamy as a Republican who aided and abetted Democrats.  Now, it's becoming increasingly clear that Lea is advising the campaign of Democrat Ellen Marcus, who is trying to unseat incumbent county commissioner, and Republican, Nick Picerno.  (Given Timmy's weak, razor –thin but victorious performance in the 2008 GOP primary against an unknown, underfunded challenger, I am not so sure that I would WANT political advice from him.)
If you check out page C5 of today's issue of our thrice weekly Nobel Prize nominated local paper, you'll see a picture of  Marcus, Lea, and Wayne Adams of the Sandhills Kiwanis Club.  According to the paper, Lea and Marcus co-presented a program to the club on August 22 about water issues in Moore County.
I had heard about this previously from a source who attended the Kiwanis meeting:
"Tim jumped in and started fielding questions on her behalf, like he was her press spokesman or something. It was kind of weird, actually.''
A number of other sources have confirmed to me that they have witnessed Marcus and Lea discussing political campaign strategy in person and via telephone. Sources have also confirmed to me that Lea has been formally introducing Marcus to veterans and veterans groups across the county.
Another interesting sign of Timmy's dalliance with the Democrat dark side is in a video of a recent Save Our Sandhills meeting.  I showed the video to my #1 county government mole, who commented:
"Holy cow.  It's like Tim Lea wrote her script for her.  She's repeating all of his lines, even down to the stuff about the county getting water from Randolph County."
Hmm.  I wonder what The Moore County Republican Men's Club and The Moore County Republican Party think about all of this.