In Robeson County, poor ratings from the state get you a promotion.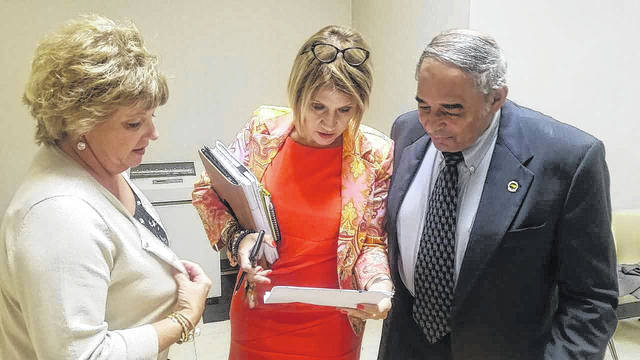 Robeson County is one of the poorest in the state of North Carolina.  The county tops the rankings of all the worst social and economic ills.
I can throw shade at that place.  My birth certificate says I came into this world there.  But it's seen quite a turn for the worst since that magical day. 
The Robeson County commissioners, the highest paid in the state, recently announced a pleasant surprise for county finance director / assistant county manager Kellie Blue:
In a surprise move Tuesday, the Robeson County Board of Commissioners named Finance Director and Assistant County Manager Kellie Blue as county "manager in waiting."

The item was not on the county's agenda and originated with Commissioner Roger Oxendine during his routine remarks at the end of the meeting. At least one commissioner objected that the move sidestepped board policy of advertising all positions.

"With Ricky (Harris) on the downside of 120 days, I believe we should appoint someone so we will have a smooth transition," Oxendine said. "I move that we make Kellie Blue manager in waiting."

Commissioner Berlester Campbell reminded the board that under Oxendine's term as chairman, they would advertise all positions.[…]

Blue has worked 21 years for the county, starting as assistant finance director in 1997. She was promoted to director in 2001 and added assistant county manager to her resume in 2017. 

A Pembroke native, Blue is a graduate of The University of North Carolina at Pembroke, with a degree in Accounting. She is a past member of UNCP's board of trustees and currently serves on the UNC Board of Governors.[…] 
So, the finance director / assistant county manager will be promoted to county manager without ANY advertisements, searches or other interviews.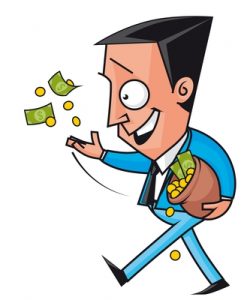 While you let that soak in, let's look back at the most current "unit assistance list" maintained by the state treasurer's office and the state Local Government Commission.  
Robeson is one of sixteen counties being monitored by state officials out of concern for their financial practices.  Of those sixteen, Robeson is one of ten where conditions worsened from 2016-2017.
Of most concern for state officials is the category of "internal controls" in which Robeson is rated as "high risk."  Internal controls are all about money management — which is right up the alley of the finance director, Ms. Blue (who, according to media reports, has been in the post since 2001.)
State officials also appear to show some concern over "financial issues with water /sewer fund" — which they say showed no improvement between 2016 and 2017.
Robeson County leaders owe an explanation to their taxpayers about these concerns state leaders have about the county's financial practices.  There needs to be clarification about what has been done — or is being done — to make things right.