In Kinston, It's ALL relative.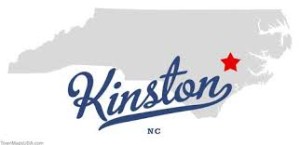 The politicians in this eastern North Carolina town have succeeded in uniting conservative activists AND the NAACP on an issue. And that issue is nepotism in city government:
[…] There were some strange bedfellows on this issue; Mayor B.J. Murphy, the first Republican mayor in city history in more than a century, was against changing the policy, as was Kinston-Lenoir County NAACP President James Mumford. In fact, while there was a long line of folks at Tuesday's meeting at city hall speaking against amending the policy, there was only one resident who spoke in favor of the change.

Regardless, at Tuesday's meeting, the policy was amended to allow the city to hire family members of the city council or mayor (family members of the city manager and of the city's human resource director are still ineligible). The policy change passed with a 3-2 vote, with Whittington, Joe Tyson and Kelly Jarman voting for it and Robbie Swinson and Sammy Aiken voting against it. […] 
THAT was September.    The debate still rages on with local conservative blogger John Nix (*who, I hear, is related to a very powerful Republican official*)  trading verbal jabs with city councilman Wynn Whittington — the leading advocate for the policy change.
Whittington said his piece on Sunday in Kinston's local newspaper: 
[…] Former two-time City Council candidate John Nix, in one of his recent rants on Facebook, stated "It's time we brought some open, honest dialogue to the table and stop worrying about what someone will say if you disagree with them publicly. Some of you worry about retribution in a small town like Kinston. If that's your thinking you should grow a backbone."


Mr. Nix, I'll take your suggestion and share my thoughts on the recent nepotism issue and your infatuation with it.

I voted for the nepotism policy because I feel we do not need to limit our city workforce. Apparently, several other municipalities agree. As I have said before, just because we don't agree doesn't make you right and doesn't make the three of us wrong.

This media frenzy over the nepotism policy is a result of Mayor B.J. Murphy deciding to launch a media campaign using The Free Press, TV and the bully pulpit Facebook to combat this issue. Mayor Murphy, Mr. Nix, the NAACP and a handful of others have chosen the recent change in the nepotism policy to be the axe they must grind. They have beaten this horse to the point that PETA or the SPCA might need to get involved.[…] 

At the recent council candidate forum hosted by the local chapter of the NAACP, each candidate was asked three questions. The very first one was about the nepotism policy.
Are you kidding me? Not one question focused on crime, specifically black on black crime!

At the last council meeting, I listened as James Mumford, president of the local chapter, gave a very passionate speech about the possibility of closing Lovitt Hines Park, the impact it could have on our youth and the possibility of putting children on the streets where it is unsafe. As passionate as Mr. Mumford was, I find it very interesting that the NAACP has decided that the nepotism issue gets top billing over any other issues facing the black community.

Mr. Nix recently stated on his Daily News Fix: "Today, the Free Press agrees. Whittington, Jarman, and Tyson IGNORED the rational concerns of the public. They decided to rule by fiat, just like the Obama administration.

"After two blogs, two guest columns, a petition with over 300 signatures, an online poll by the Mayor showing 84 percent disapproval of this amendment, and even the NAACP voicing dislike, these three intellects (I mean educators) still went against the will of the people. They have forgotten, if they ever knew, whom they represent."
Mr. Nix, We know full well who we represent and based on the numbers I will cover in a minute, our vote was against the will of a handful of people within the city and several who do not even live in the city. I will take your comment "intellects (I mean educators)" as a compliment; even though it was far from that, because as an educator, you are lumping me in with your mother, who was an outstanding educator and your daughter, who I believe is a teaching fellow.[…]
Why is Whittington so gung-ho about changing the policy? Let's hear it from him: 
[…] The revised policy allows relatives of the city council and mayor to be hired by the city of Kinston.

Relatives of the city manager and the human resources director would still be ineligible for city of Kinston jobs. In addition, relatives of the city council and the mayor would be ineligible for the positions of city clerk, city manager and city attorney.

"Some out here in the community have made this personal, about me," Councilman Wynn Whittington said prior to the vote. "When I brought this information to the council, I brought it for discussion. Quickly it turned into me trying to get my brother a job."

Earlier this year, Whittington's brother applied for a job with the city but was told he was ineligible because he was related to a member of the city council. Whittington reiterated his support of the city employee who was hired for the position.

"We hired the right candidate for this position," Whittington said, "an internal candidate who demonstrated their loyalty to our organization and their work ethic and skills. I have no issue with that. I simply asked that it be discussed." […] 
What's the problem with nepotism in government?  Try being a department manager overseeing the son of a city councilman.  Try disciplining that employee without worrying about possible repercussions — bad reviews, no contract renewal, demotion, job transfer — in response to that move.  If the best jobs in Kinston happen to be with the town, THAT is a problem city leaders need to focus on.