In home stretch of NCGOP leadership races, Pope & Bradley exude confidence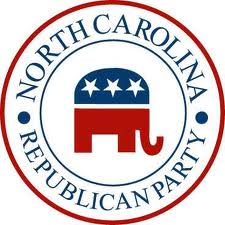 If you believe the spin of a lot of NCGOP insiders, the state Republican Party will be governed for the next two years by a former legislator and the cousin of Art "The Great Satan" Pope.
The campaign of former Wake County GOP chairman, and current Brunswick County businessman, Claude Pope has announced all kinds of endorsements from various GOP bigwigs.    Pope is facing Mecklenburg County businessman Jack Brosch in the June vote for NCGOP chairman.
I caught up with former legislator Glen Bradley — one of three candidates for vice-chairman — at an event this weekend.  Bradley says he and his team have counted noses and determined that they have a commanding lead based on majority support  from establishment, libertarian and Tea Party factions in the party.  Bradley dismissed rumors that he and chairman frontrunner Claude Pope do not get along:
"Claude is a great guy.  He is a hard worker, and a great communicator, who has great ideas for our party.  He's been very good to Tea Party and Ron Paul people over the years.  As far as establishment candidates go, I think grassroots activists will be pleasantly surprised with Claude Pope as party chairman."
I asked Bradley if he worries about being isolated, or set off in a corner, as party vice-chairman.  His response:
"I served in the House with Skip Stam.  Ask him if I'm someone who will go off in a corner and sit quietly."
Bradley faces former Guilford County GOP chairman Marcus Kindley and Tea Party activist Dave Goetze  this summer at the NCGOP convention.