I'll pay you back in 100 years. (I swear.)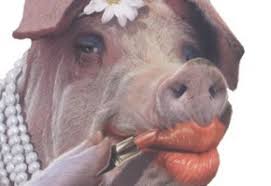 Check out the latest from our UNC board of governors — fresh off of being granted oodles of  ConnectNC cash from the voters: 
North Carolina's public university board is asking the General Assembly's approval for two flagship campuses to begin borrowing money for up to 100 years instead of the current time limit of 30 years.

The University of North Carolina Board of Governors on Friday decided to seek legislative approval for the extra-long financing term for North Carolina State University and UNC-Chapel Hill. The General Assembly's annual session starts later this month.

N.C. State and UNC-Chapel Hill want the authority to borrow up to $500 million each for up to a century to take advantage of today's very low interest rates.[…]
Wow. And it's the SAME argument used to con the voters into passing ConnectNC.  Well, it worked once.  (Maybe it'll work again … ) 
Talk about passing off debt to future generations.  NO ONE on Jones Street will be alive to see or feel the consequences of this decision.  What will this money be used for? Has anybody given any thought to the whole opportunity costs thing or the whole present and future value of money thing? 
Has there been any effort to trim fat within the system?  Has there been much effort to tap into the expansive, wealthy alumni base each school has?