Hey, everybody. We're seven years old!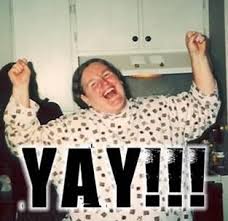 Yes.  It's true.  (And we're not talking about anyone's mentality.)
Blogs come and go. But we're still here.  And we're not planning on going anywhere anytime soon.
Yes, this grand piece of mischief got started right around the May primaries in 2011.  We were a little rougher around the edges.  The big excitement of the day was an open mayoral seat here in Pinehurst.
But in seven short years, we've grown to become MUST-READ on Jones Street, Blount Street and all points in between.  They're reading us, and talking about us, from Murphy to Manteo.   Political pros read us, as do Joe and Jane Sixpack trying to learn more about their state's government in between work and chasing the kids.  
What started out as a spare-time hobby for a small band of conservative mischief-makers has grown into, well, a hobby that has quickly done away with the concept of "spare time."
One downside to getting bigger and older is the accompanying growth in overhead.  More visitors means more bandwidth devoted to the site.  Seven years (and counting) of editorial content starts gobbling up hard drive space on a web server.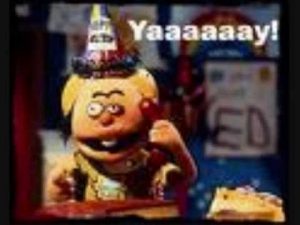 Believe it or not, it costs money to keep this enterprise churning.  (And Google ads, unfortunately, don't come close to covering the costs.) We're continuously brainstorming for ideas on how to monetize the site — get it to pay for itself — without resorting to paywalls and other nonsense the drive-bys have gone to.  We want our information  accessible to as many eyes as possible.
In the meantime, if you're an organization or a business that wants to catch the attention of our state's decision-makers, THIS SITE is a great place to do that.  Drop us a line and we'll put together a sensible advertising package for you.
If you're not an advertiser, but simply want to keep our stuff coming (AND FREE), drop some dinero in the tip jar on the site's left sidebar.
We appreciate the support so many of you have given us over the years, and are looking forward to commemorating many more anniversaries with you.