GOP legislator eyeing Kissell challenge in NC-8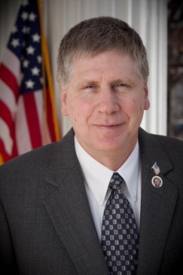 Reports from Washington are that state Rep. Justin Burr (R-Albemarle) — no relation to our state's senior U.S. Senator — is seriously eyeing  a challenge to two-term 8th district incumbent congressman Larry Kissell (D).
The NCGOP is placing a lot of emphasis on this district. The current state chairman, Robin Hayes, represented the district in Congress until 2008, when Larry Kissell and Barack Obama's street money sent him back home to Concord.  Hayes, whose hometown is still in the district, has a vested interest in Kissell's defeat.
It's tough to knock off an incumbent congressman in North Carolina.  Bob Etheridge was done in by his notorious  "Who Are You?" video, and a lot of hard work by The Tea Party.  Kissell has worked the constituent service angle pretty well, and has pretty much avoided scandal / controversy.  He's bucked his party on some key votes.
  Burr is virtually unknown outside his home county of Stanly, and the political insider circles of Raleigh.  He may be able to count on some voters confusing him with US Senator Richard Burr — who remains relatively popular despite aligning himself with the wimpy John McCain-Lindsey Graham wing of the Senate GOP caucus.
The state GOP  shot itself in the foot in the 2010 campaign in the 8th district.  Kissell, as a rookie running for reelection in a swing district, was extremely vulnerable. Then-state party chairman Tom Fetzer decided to intervene in the district's GOP primary and openly support one of the candidates, Harold Johnson, over self-funding gazillionaire conservative Tim D'Annunzio.  Instead of building up opposition in the district to Kissell, Fetzer & co. succeeded in stirring up a divisive, nasty brawl between factions among the district's Republicans.
A divided opposition turned Kissell's first reelection bid from a close call to a relative cakewalk.  2012 can easily become a repeat of 2010 if the NCGOP doesn't act quickly to mend fences in the 8th district.