Folwell: Rats in NC House to cost taxpayers an extra $1.3 BILLION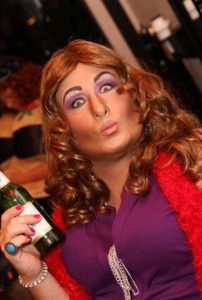 The rat-weasel hybrids in the North Carolina House seeking to strip state treasurer Dale Folwell of some of his most important duties and kick the can on fixing  the troubled state health plan down the road a little further have added two more "Republicans" to their ranks:  Bobby Hanig and Ray Warren. 
House Bill 184 blocks Folwell from instituting any reforms or changes of any kind to the state health plan until well after the 2020 elections.  By then, the deep-pocketed and "generous" hospital lobbyists who drafted the bill hope to have found a primary challenger to Folwell and knocked him out of office.
The state employees association stands with Folwell on the move.  It's pretty clear who must be cutting the bigger checks on Jones Street.
It's apparent that the conservative Republican occupying the treasurer's office is not going to take this bit of treachery laying  down:
[…] Members of the North Carolina House of Representatives filed a bill this week to prevent the State Health Plan (Plan) from proceeding with its initiative to save $300 million for the Plan and another $66 million for teachers, state troopers and other state and local public servants.

The state treasurer's initiative, known as the Clear Pricing Project, was announced in October of last year and passed unanimously by the State Health Plan's Board of Trustees. Beginning January 1, 2020, the Plan will move away from a commercial-based payment model to a reference-based government pricing model tied to Medicare rates. Health care providers will be reimbursed for their services at Medicare rates plus an average profit of 77%. Reference-based pricing is intended to provide transparency in provider rates by indexing fees to a published schedule. This payment model helps support independent primary care physicians, behavioral science specialists and critical access hospitals by increasing their pay.

H.B. 184 would prohibit the Plan from implementing or utilizing "… any reference-based pricing model to reimburse providers …" through the end of 2021. In fact, the legislation requires the Plan to continue purchasing health care services for its members using the secret high prices in confidential contracts between Blue Cross NC and health care providers.  The legislation would create a joint study committee consisting of 16 members appointed by the legislature and various interest groups. The state treasurer would be a non-voting member. The committee would be required to issue a report by April 1, 2020, but no recommendations could be implemented until 2022 at the earliest.

"This legislation locks in a failed and bankrupt system resulting in less transparency, higher costs, and more control for many who've been using the State Health Plan to increase their profits for decades," said Treasurer Folwell. "It ignores the fact that the Plan is right behind Illinois in per capita debt, owing more than $30 billion. It forces entry level teachers, state troopers and other state employees to continue to have to work one week out of the month just to afford the family premium."

Prior to 2012, the North Carolina General Assembly administered the Plan. However, in 2011 it was recognized that having additional oversight was necessary to run the Plan more efficiently. Subsequently, legislation was passed moving the Plan to the N.C. Department of State Treasurer. H.B. 184 would largely reverse that legislation, bringing the General Assembly back to a more active role in administering the Plan. Taxpayers currently spend around $3.4 billion to provide health care coverage to more than 727,000 Plan members. If H.B. 184 is passed and signed into law, the legislature will need to spend an additional $1.3 billion in taxpayer funds over the next five years to keep the Plan from going bankrupt.

"As keepers of the public purse, we don't have millions of dollars to spend on advertising and lobbying," said Treasurer Folwell. "What we offer is devotion to good government and a promise to the people that we will do everything in our power to attack the problem and make health care more affordable and transparent for public employees."
The House rat-weasels will get their blood money.   And we'll pay for their selfishness down the road in the form of higher taxes and fees.  State employees will see higher costs, and face the risk of their health plan going  belly-up.  *What's not to love?*