EVERYBODY gets a show !!!
Now, where's MINE?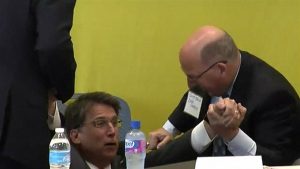 Bill Lumaye, formerly of WPTF radio in Raleigh, is up and running on Facebook — of all places. Dan Forest has a TV studio.   Now comes word that Pat McCrory has a regular radio gig on WBT-AM in  Charlotte. *Finally, the big guy lands a steady paycheck.*
Surely, this will fuel the speculation ol' Pat is seeking a primary rumble with Dan Forest and a rematch with Roy Coo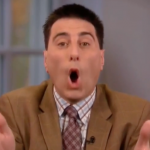 per in 2020.  What better way (and cheaper way) is there to keep your name out there than with a show?  (Ask the guy at 1600 Penn about that.)  *Look out, Rush.*
One HAS to wonder if Dan Forest will ever be a featured guest on WBT's new Pat McCrory Old Time Gospel Hour.