Ethics Roulette: (Am I my brother's auditor?) It's ALL IN THE FAMILY at AppState.
It's pretty clear they have a, um, "different" way of doing things at Appalachian State University.  We told you earlier about the university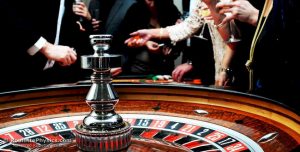 administrator who oversaw a business transaction between the university AND a private company where he serves as vice-president.   How could that happen?  Where were the internal auditors? 
Well, it turns out that the brother of a senior university official serves as a senior official within the university's auditing department.  
Let's meet the Edwards brothers.  Randal Edwards has been with the university since 1981.  He started off as an accounting professor in the school of business and rose to the position of dean of that school. In July 2014, he was named interim chief of staff to the chancellor:
[…] Edwards is Chancellor Sheri N. Everts' senior advisor and assists her in university initiatives and decision-making.

"The way I see it, it's problem solving for the chancellor," Edwards said. "Her calendar is incredibly packed. I see my role as problem solving and spending more time researching issues, but she decides." […] 
Oooooo-kay.   In July 2016, Edwards was also named to the position of interim Vice-Chancellor for Advancement:
[…] In his position, he will oversee development operations, the Appalachian State University Foundation, Inc., and Alumni Affairs and Annual Giving. […] 
So, he oversees all of the university fundraising. Lots of money there.  (Ged Moody, the sustainability guru we told you about earlier, also reports to him.  As does university HR.)
Now, let's take a look at Edwards's brother, Terry, who current serves as the assistant director of the university's office of internal audits:
 […] Terry joined the Office of Internal Audits in May 1983. He has over 30 years of experience as an internal auditor at Appalachian. Prior to that he worked as an accountant for Sugar Mountain Resorts, and as an accountant/accounting manager for Grandfather Enterprises in Linville, NC. Terry has a Bachelor of Science in Business Administration from Appalachian State University. […]
Okay.  Now, let's take a look at the basic rules governing internal auditing: 
[…] Code of Ethics — Principles

Internal auditors are expected to apply and uphold the following principles:

Integrity


The integrity of internal auditors establishes trust and thus provides the basis for reliance on their judgment.

Objectivity


Internal auditors exhibit the highest level of professional objectivity in gathering, evaluating, and communicating information about the activity or process being examined. Internal auditors make a balanced assessment of all the relevant circumstances and are not unduly influenced by their own interests or by others in forming judgments.

Confidentiality


Internal auditors respect the value and ownership of information they receive and do not disclose information without appropriate authority unless there is a legal or professional obligation to do so.

Competency


Internal auditors apply the knowledge, skills, and experience needed in the performance of internal audit services.[…] 
How can you argue that there is objectivity, when you have ONE BROTHER auditing THE OTHER BROTHER?   How can you have confidence that confidentiality exists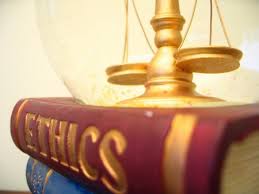 when you have ONE BROTHER auditing the interests of ANOTHER BROTHER?  (I am sure there are plenty of cases where siblings don't talk, or somehow DO manage to keep secrets from each other.)  But I am sure there are some who would find it real handy to have inside information about what the auditors are up to.
We're certainly not accusing anyone of criminal activity.  But this arrangement DOES play fast and lose with all kinds of codes of ethics, and does little to ensure public confidence in the management of one of our state universities.  It was questionable, to say the least, to elevate Randal Edwards to the chancellor's office while his brother is a leading figure in the internal auditing office.
If this arrangement existed in the private sector, you would have stockholders AND government regulators going batty and screaming for blood.    Where were the university trustees on this?   Where is state auditor Beth Wood?  Where was Roy Cooper?  Where IS Josh Stein?