Endorsements 2012: Causey, Forest, (Ed) Goodwin, Tedesco & Royal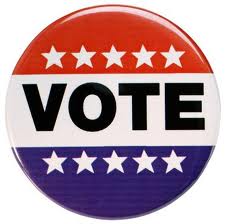 The Council of State races tend to get overlooked by the media in favor of the more glamorous presidential and gubernatorial campaigns.  It may be hard to get excited about — for instance — the commissioner of Labor race, but that official and the others on the Council of State have a tremendous impact on the day-to-day details of running state government.
The council includes the governor, lieutenant governor, attorney general, secretary of state, commissioner of agriculture, commissioner of labor, commissioner of insurance, superintendent of public instruction, treasurer, and auditor.  Currently, Democrats have an 8-2 majority.  If they keep a majority after November, the council can throw a monkey wrench in any attempts to implement conservative reforms at the state level.  If you haven't voted yet, we've got a few recommendations for you:
Lieutenant Governor:  The left must really be scared of Republican nominee Dan Forest. They are throwing everything but the kitchen sink at him.  SEIU and their bought-and-paid-for candidate Linda Coleman, are airing ads suggesting Forest is not in favor of women obtaining health care — like breast cancer screenings.  (That has to be news for Forest, whose mother is a breast cancer survivor.)  Dan Forest has close ties to the home schooling community as well as The Tea Party.  He is a product of the private sector who talks of bringing a businessman's line of thinking to state government.  Dan will bring conservative ideas to the table in state government, and he will be a voice for frustrated, conservative-minded residents looking for a little common sense and reason from Raleigh.   VOTE DAN FOREST FOR LT. GOVERNOR.
Secretary of State:   Elaine Marshall got tossed out of the state Senate in 1994 by her Harnett County constituents for her leftist moonbat antics in Raleigh.  She lost to an unemployed sign painter whose campaign consisted of paying his filing fee.  In 1996, Elaine was in the right place at the right time — running for the vacant Secretary of State post in the same year Bill Clinton and Jim Hunt were coasting to reelection.    She's run for the US Senate TWICE — losing in the primary in 2002 and losing in the general for 2010.  Her social media accounts are loaded with photos of her hugging up to Obama and his hench-woman Valarie Jarrett.  Elaine has been an outspoken advocate for EVERY leftist cause that's come down the pike, from gay marriage to Occupy Wall Street.  Republican Ed Goodwin is a retired federal law enforcement officer who can strengthen the office's investigative arm — an important function of the office that has been conspicuously absent during a lot of Elaine's tenure.   Ed will be  a consistent vote on the council of state for fiscal conservatism and shrinking government.   (He doesn't appear to have Elaine's desire to move up to Washington, either.)  VOTE ED GOODWIN FOR SECRETARY OF STATE.
Commissioner of Insurance:   Republican Mike Causey is a veteran of the construction and insurance industries — two sectors that are highly impacted by DOI's work.   Causey has said he will break the statewide monopoly held by a few politically connected insurance companies.  He also wants to help prevent a huge rate hike for coastal homeowners.  Incumbent Wayne Goodwin is a lawyer, former legislature, and longtime political operative who got the job through some fancy footwork at the last minute in 2008.  VOTE MIKE CAUSEY FOR COMMISSIONER OF INSURANCE.
Superintendent of Public Instruction:  Republican John Tedesco has spent the last few years on the Wake County School Board riling up the left and the education bureaucracy.    His offense?  Trying to reduce bureaucratic micromanaging.  Trying to pry more money out of the bureaucrats hands and put it into the classroom.  Trying to put more influence in the hands of parents. 
Incumbent June Atkinson has been part of the Raleigh public education bureaucracy for 37 years — not exactly an agent of change.  Bev Perdue tried to replace her.  Democrats have run people against her.  At a time when people are clamoring for dramatic changes in public education, Atkinson has sat on the sidelines resisting at every opportunity.
John Tedesco, like Dan Forest, will bring some conservative-minded, reform-minded intellectual energy to state government.    VOTE JOHN TEDESCO FOR SUPERINTENDENT OF PUBLIC INSTRUCTION.
Treasurer:   Republican Steve Royal, a CPA, has been running a low-key race for this office.  His limited government rhetoric has got the juices flowing for Tea Partiers and Ron Paul fans.   He would be a stark contrast to incumbent Janet Cowell, a former legislator who seems to enjoy wining and dining herself and Wall Street heavy-hitters who do business with her office.  Cowell's questionable decision to dump a lot of state employee retirement funds into the dubious Facebook IPO has earned her the wrath of  the state employees association. VOTE STEVE ROYAL FOR STATE TREASURER.
If these five win — in addition to Pat McCrory and incumbent Republicans Steve Troxler and Cherie Berry — that would produce an 8-2 GOP majority on the council of state.  With a GOP majority on the council, and in the legislature, and a Republican governor, the roadblocks to conservative reform will come down.  The excuses will be gone.  NCGOP will have an opportunity to put up or shut up.