Does newly-elected sheriff ACTUALLY LIVE IN the county he was elected to serve?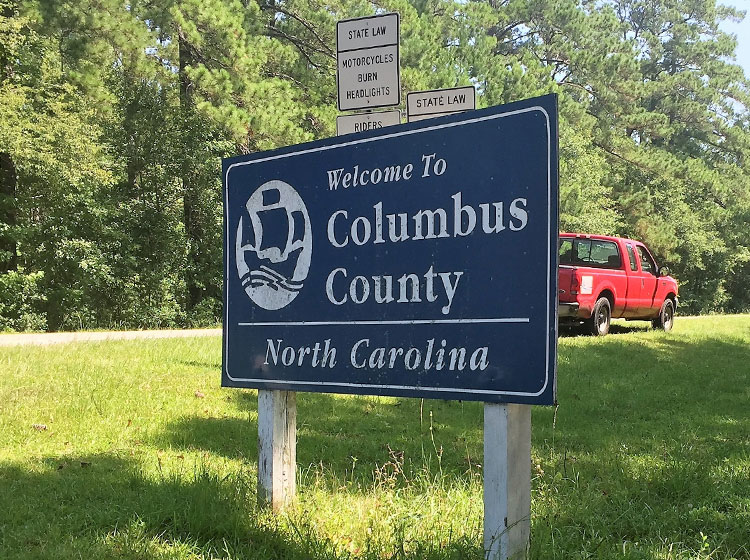 That is the question being asked by Columbus  County voters and some drivebys in southeastern North Carolina:
There's no power hookup, there's no trash service and the owner of a property in Cerro Gordo is not paying any taxes for structures associated with this property, according to Columbus County tax records.

Yet newly elected Columbus County Sheriff Jody Greene claimed that property along Page Mill Road as his primary residence when he signed up to run to be the chief law enforcement official in that community. […]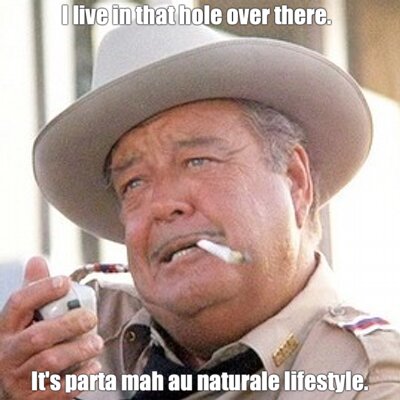 *Nice.*  Vote fraud controversies are already roiling neighboring Robeson and  Bladen counties.  Now, it appears we may have a county's chief law enforcement officer raising some red flags with his conduct.
MORE:
[…] In multiple conversations, Greene has been unable to provide a clear explanation as to why this is the case. The revelation could derail a fledgling administration as the sheriff is required by state law to live in the county he or she serves.

Property tax records dated as late as December of this year for that address indicate there is no structure that has been assessed on that property. Neighboring properties for other homeowners however do include property taxes relating to structures.

Additionally, Duke Energy told reporters the property Greene has listed as his residence is not associated with any power service account, and the neighboring address only has a commercial account which has had minimal power usage, and none at all in some recent months.

Inklings Greene may not live in the county were the basis for a protest that challenges the legitimacy of the recently certified election in which Greene ousted incumbent Lewis Hatcher, winning by 37 votes.

Rumors about whether Greene lived in the county were passed around during the primary and general election campaigns, but no formal complaint was filed that WECT is aware of. The original protest filed with the county board of elections was rejected earlier this month, but on a technicality because the person filing the protest says they inadvertently checked a box that they were not a registered voter in Columbus County. The protester has recently appealed this rejection to the North Carolina State Board of Elections.[…]
In a phone conversation with a reporter, Greene stated the Page Mill Road address has been his primary residence, but when asked if he had a home on the 50-acre property, he chose to clarify that it was a "dwelling." A camper is visible from the property line, but Greene stated that is where his dogs live. From public property outside the area, sheds, farm buildings and that camper are noticeable, but nothing that appeared to be a home.

We asked Columbus County property tax workers if it was possible Greene had moved a trailer to his property and could be living out of that since there were no structures or dwellings listed on county records at the address in question. They said he would have had to set up trash services and he had not.Greene said he lives nearly half a mile off the road and did not want to haul his trash to the road, which is why he did not initiate trash services.

After being unable to confirm visually that a dwelling appeared on the property, a reporter contacted Greene again to try to clarify his residency.

"I'm going to end this conversation. Next time you call, I'll forward you to my attorney," Greene said, adding that he expected privacy at his personal residence. WECT routinely interviews elected officials at their homes, including former sheriffs of Columbus County.